Search engine optimisation is constantly changing and evolving; because of this, it's difficult to stay on top of your SEO and make sure you're using the right tactics and methods. That's why I thought I'd put together this round-up of articles and guides: the best articles being shared this year, with the best tips – both for beginners and for those with experience. Read on for the SEO round-up 2017: the best articles of 2017.

SEO round-up 2017:
SEO tips
Need to bring some life to your search engine optimisation? Take a look at the following SEO tips from some of the best SEO blogs:
A must-read for beginners and experts alike, this article comprises of an impressive 75 SEO tips that are truly actionable – with screenshots, examples, and everything you need to get you to revamp your SEO strategy.
75 Actionable #SEO Tips (That Work Like a Charm in 2017) via @ahrefs #SEO #roundup
Click To Tweet
Matthew Barby uses his extensive experience with SEO tactics to provide 19 tips that work – each tip/tactic is explained in detail so that you can get started right away.
19 Actionable #SEO Tips to Increase Organic Traffic via @matthewbarby #SEO #roundup
Click To Tweet
Keyword Research
Need some help improving your keyword research? How has keyword researched changed in 2017? Check these out to get you started:
Ahrefs have put together an ultimate guide to keyword research this year – there's everything you need to know to get you started, and plenty to learn even if you have some experience with SEO and keyword research.
How To Do Keyword Research in 2017 via @ahrefs #SEO #Roundup
Click To Tweet
Long-tail keywords are one of the keys to search engine success; if you need help getting started, this article shows you exactly how to find the best long-tail keywords.
How to Choose the Right Long Tail Keywords via @semrush #SEO #Roundup
Click To Tweet
SEO for beginners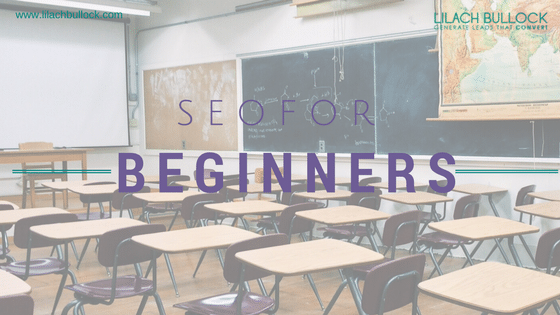 Not sure where to start with SEO? There are plenty of useful articles and resources freely available online that can help you get started:
Hubspot have put together this comprehensive guide/checklist for bloggers – just follow their advice to make sure each of your blog posts is properly optimized for search engines.
Blog SEO: How to Search Engine Optimize Your Blog Content via @hubspot #SEO #Roundup
Click To Tweet
I love this article as it provides straightforward tips on technical SEO – with links to other top guides and articles to help you gain a better understanding of each tactic.
19 Technical SEO Facts for Beginners via @sengineland #SEO #Roundup
Click To Tweet
Link building
Link building is one of the building blocks of SEO; plus, it helps spread awareness, drive traffic, and grow your influence – check out the following articles to help you get even more links for your website/blog:
This super comprehensive guide from Backlinko has been updated for 2017 and it includes everything you need to know about link building: the fundamentals of link building, popular and advanced link building strategies, case studies, and much more – 8 full chapters to go through!
Link Building for SEO: The Definite Guide via @backlinko #SEO #Roundup
Click To Tweet
What works for Google, doesn't necessarily work for Bing. This article discusses the differences between the 2 search engines when it comes to SEO, and shares tips for how to link build for Bing.
How to Build Links for Bing vs. Google via @sejournal #SEO #Roundup
Click To Tweet
Local SEO
If you've got a local business, local SEO tactics can help you reach your target audience – and then help you grow your business.
Wordtracker provides an in-depth starter guide that can help you get top ranking for your website in your local area.
The Fast Start Guide to Local SEO via @wordtracker #SEO #Roundup
Click To Tweet
Great for both beginners and those with some SEO experience, this article provides 5 proven tactics that will help you put together a successful local SEO campaign.
Local SEO in 2017: 5 Simple Ways to Dominate Local Search via @sejournal #SEO #Roundup
Click To Tweet
This updated article provides easy-to-follow tips for local businesses who want to rule Google Maps – and become one of the first results in local searches.
11 Conventional Local SEO Tips to Rule Google Maps via @simplilearn #SEO #Roundup
Click To Tweet
Competitive Analysis
Analysing your competitors' SEO can help you improve your own – here are some of the best articles on SEO competitive analysis:
Find out how to monitor your competitors' SEO and a comprehensive checklist for making sure you tick all the boxes.
The SEO Competitive Analysis Checklist via @moz #SEO #Roundup
Click To Tweet
The future of SEO
SEO is an ever-changing process. What are the current trends in SEO? What will the future look like for search engine optimisation? And, since 2018 is right around the corner – what methods should you be employing next year?
Hubspot explore the current state of SEO this year, helping to give us a good idea of where SEO will take us in the coming year.
What is SEO in 2017? How It's Changed, and Where We Are Now via @hubspot #SEO #Roundup
Click To Tweet
Some SEO tactics used to work but don't anymore. Others, never really worked, to begin with – yet, people still use them. Neil Patel lists the 7 SEO tactics that you should discontinue using in 2018.
7 SEO Tactics That Won't Live to See 2018 via @neilpatel #SEO #Roundup
Click To Tweet
Shane Barker has gathered 48 top SEO experts to share their opinion on what will work in 2018 – and what won't.
48 Experts Share Their Top SEO Predictions for 2018 via @shane_barker #SEO #Roundup
Click To Tweet
What SEO tactics should you focus on in 2018? Search Engine Watch list the 7 biggest SEO trends for 2018 – including voice search, visual search, and AI.
7 SEO Trends to Watch in 2018 via @sewatch #SEO #Roundup
Click To Tweet
SEO case studies
One of the best ways to learn something is to actually do it. The next best thing? A super detailed case study that shows you step-by-step exactly what to do. Here are some of the best SEO case studies of the year:
Half case study/half instructional, this very detailed article shows you exactly how to go about getting a top ranking for a high-volume keyword in no time.
How We Ranked #1 for a High-Volume Keyword in Under 3 Months via @moz #SEO #Roundup
Click To Tweet
A new website can be so daunting – where do you even start getting traffic? Read this case study from Andrew Dennis on how he grew a website from 0 to 100k in just 12 months, without using any tricks or hacks.
SEO Case Study: Zero to 100,000 visitors in 12 months via @sengineland #SEO #Roundup
Click To Tweet
Ahrefs explain the importance of creating more evergreen content and then share a case study of an updated older blog post that helped them get impressive results.
Evergreen Content: How Updating an Old Post Boosted Pageviews by 468% via @ahrefs #SEO #Roundup
Click To Tweet
Useful SEO tools
What are the best tools that can help improve your SEO? Here are some of the best tools lists available right now:
If you're looking to find an SEO tool…this is definitely a great place to start. Linkio have reviewed an impressive 169 SEO tools; you'll find tools for pretty much any SEO need, such as keyword tools, audit tools, content research tools, and all-in-one SEO tools (among many others!).
Brian Dean of Backlinko has tried and tested 189 SEO tools – and he's shared the best in this updated list of SEO tools. You'll find tools for link building, backlink analysis, rank tracking, content optimisation, and much more – and what's best it's super easy to filter through the list to find the right tools for you – or Brian's personal favourites.
SEO Tools: The Complete List (2017 Update) via @backlinko #SEO #Roundup
Click To Tweet
This article not only provides a great list of useful competitive analysis tools, but also takes you through a detailed example of website analysis.
Competitor Analysis Tools (And a Sample Website Analysis With Only 2 Tools) via @ahrefs #Roundup
Click To Tweet
Conclusion: SEO round-up 2017
I'm sure I missed some amazing articles and guides, but hopefully, there should be enough in here to keep you busy reading for a few weeks – and most importantly, even busier improving your SEO strategy and tactics.
Any other amazing SEO articles you would recommend from 2017? What do you think the future will look like for search engine optimisation?
Leave your comments below and please share if you enjoyed this SEO round-up for 2017 🙂