Hello! I'm Lilach Bullock, a seasoned entrepreneur, business development professional, and digital marketing strategist with a unique influence in the digital space. If you're looking to unlock growth and success in your business, you've come to the right place.
Over the years, I've built a reputation for excellence, partnering with leading tech companies such as Monday, Twitter, and IBM to drive business transformation. My entrepreneurial journey has been diverse and rewarding, from starting as a virtual PA, running successful content marketing and digital marketing agencies, to consulting for high-profile companies.
In the spirit of new beginnings and continuous growth, I'm currently exploring new opportunities where I can bring my expertise and innovative ideas. I'm particularly interested in roles where I can apply my skills in business development and digital marketing strategy to effect meaningful change and growth.
My experience is deep and extensive, encompassing strategic planning, negotiation, leadership, and influencer marketing. I thrive on identifying and cultivating strategic partnerships, with a focus on driving revenue growth and business transformation. These skills, coupled with an unwavering dedication to my clients' success, are at the core of what I bring to every engagement.
I'm passionate about sharing knowledge, which is why I've developed innovative courses on subjects like social selling and website conversion, and travelled the world delivering engaging presentations on digital marketing, digital selling, website conversion, and entrepreneurship. In recognition of my work, I've been honoured with numerous accolades, including being named as a Top 20 Women Social Media Power Influencer by Forbes and the Number One Influencer in the UK by Career Experts.
On this site, you'll find a wealth of resources designed to support your business growth. From free trainings, insightful podcasts, thought-provoking blogs, to personalized consultation services, each offering is designed to help you overcome challenges and reach your goals.
But this journey is about more than just business growth; it's about developing a mindset for success. It's about believing in your vision, being resilient in the face of obstacles, and embracing the journey as much as the destination.
Thank you for visiting my site. I invite you to explore, learn, and get inspired. Whether you're an entrepreneur looking for guidance, a company in need of digital marketing strategy, or a potential employer interested in my skills and experience, I'm excited to connect and help you on your journey to success.
Remember, the path to success is rarely a straight line. But with the right guidance, resources, and determination, I'm confident you can achieve extraordinary things. Welcome to your journey. Let's make it remarkable, together.
Some of my achievements include: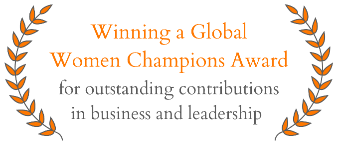 Work with Me
Are you in need of a dynamic professional with a proven track record in digital marketing and business development?
Someone recognized by Forbes as a Top 20 Women Social Media Power Influencer?
I'm Lilach Bullock, and I'm currently open to exciting opportunities where I can contribute my vast experience and unique skill set to foster sustainable success.
Whether it's a full-time or contract role, I'm eager to explore positions that leverage my expertise in business development, digital marketing strategy, strategic planning, leadership, and influencer marketing.
I have a deep understanding of B2B consulting and a knack for identifying and cultivating strategic partnerships that drive revenue growth.
Ideal roles would allow me to apply my experience and insight to impact meaningful change and growth within the organization.
I am particularly interested in roles like:
Business Development Manager
Digital Marketing Manager
Influencer Marketing Manager
B2B Consultant
Strategic Planning Manager
Leadership roles within digital marketing or business development teams
I am open to working in a diverse range of industries and bring a unique perspective and extensive experience to the table.
Let's connect and see how we can achieve extraordinary things together.
Keywords:
Business Development
Digital Marketing
Influencer Marketing
Strategic Planning
Leadership
B2B Consulting
Strategic Partnerships
Revenue Growth
Content Marketing
Social Media Strategy
Public Speaking
Entrepreneurship
Tech Industry
Consultation
Coaching
Brand Messaging
CRM
Proposal Writing
Sales Forecasting
Market Analysis
Prospecting
Partnership Development
Networking
Negotiation
Persuasion
Coaching
Project Management
Lilach's Featured In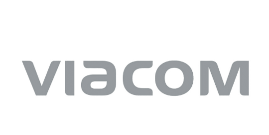 Brands Lilach has worked with