Welcome! I'm Lilach Bullock, and I'm thrilled you've landed here. I've devoted my career to supporting companies like Monday, Twitter, and IBM, along with hundreds more, to reach their full potential in the ever-evolving digital landscape.
As you explore this site, you'll uncover a wealth of resources designed to aid you on your journey. Whether you're here for free trainings, to listen to insightful conversations on my podcast, or to gain wisdom from my blog – there's something for everyone.
Every tool, strategy, and insight shared has been honed from years of experience, from navigating the ups and downs of entrepreneurship, to being recognised as a Top 20 Women Social Media Power Influencer by Forbes.
So, take your time, dive in, and explore. I'm here to help you amplify your brand, streamline your processes, and elevate your business to new heights. Let's make your vision a reality, together!
Featured In
Popular Articles
Why Should You Start a Podcast? The popularity of podcasts is growing on a daily basis. It's estimated that there'll be more than 160 million listeners this year! Podcasts are easy to listen to while on-the-go, which makes…
About Me
Speaker | Author | Tech Influencer | Business Growth
I'm Lilach Bullock, a seasoned digital marketing and business development professional. My entrepreneurship journey began modestly as a virtual PA, but my passion for marketing and business growth led me to establish and run successful content marketing agencies, digital marketing agencies, and PR agencies. I've spent years honing my craft, embracing each challenge as an opportunity to learn and improve.
My dedication to driving business success didn't stop at my own enterprises; I have been fortunate to consult for high-profile companies, providing strategic guidance to help them achieve their business goals. Beyond consulting, I've been able to share my insights and experiences more broadly as a writer for leading publications including Forbes, Huffington Post, BBC, and Social Media Examiner. Additionally, I've had the privilege of inspiring audiences as a keynote speaker at industry events around the world.
Over the years, my work has been recognized with several prestigious awards, including a Global Women Champions Award for outstanding contributions and leadership in business. I was also named the #1 influencer in the UK by Career Experts and recognized as the Social Influencer of Europe by Oracle. One of my proudest achievements is being listed in Forbes' top 20 women social media power influencers. These accolades reflect my passion and dedication to the field, and I'm excited to bring these experiences to new opportunities.
I'm currently open to new roles where I can apply my unique perspective, my proven skills, and my commitment to success. If you're in need of a dynamic, results-oriented professional to drive marketing or business development in your organization, let's connect and explore how we can create significant value and sustainable success together.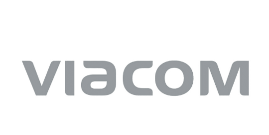 My Favorite Tools
No matter what you're doing, you need the right tools to get to the top. This is my marketing tool belt—all the resources I use to stay productive, automate my business, communicate effectively, and handle every other aspect of work. Check them out – All the tools you'll ever need to be successful in business.
(updated September 2023) Are you using Facebook advertising to promote your business on social media? Want to find better ways of managing your Facebook ads? In this blog post, I'm…
Brands I've worked with