Follow Lilach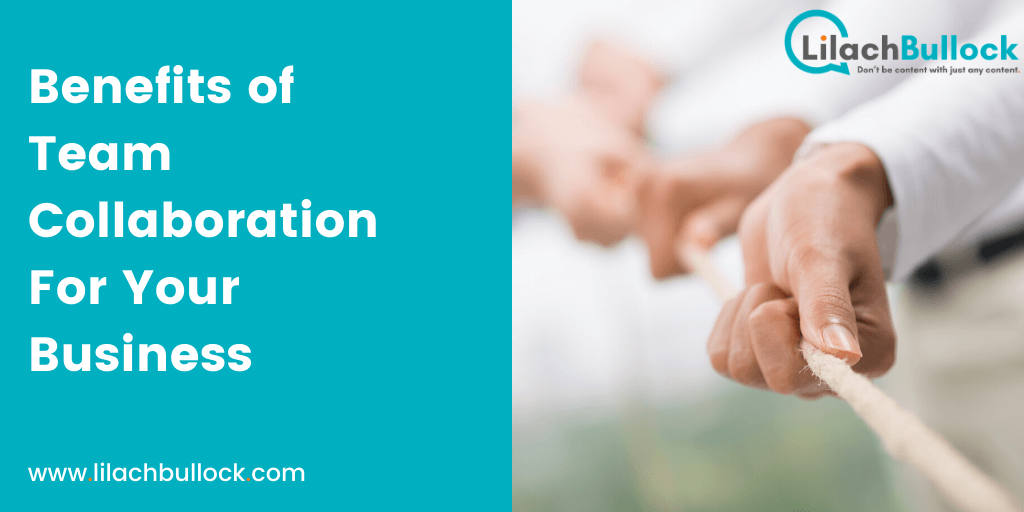 Benefits of Team Collaboration For Your Business
Ineffective communication and lack of consistency in business can lead to a wealth of problems. However, it's often these simple elements where organizations miss the mark. Without the basics covered, your company could be missing out on numerous benefits that come with effective team collaboration.
Check out some of the ways a collaborative culture is ideal for your workplace.
1. Engaged employees
Not everyone will be engaged all of the time, but when this number is flagging on a daily basis, it could spell trouble for productivity. An engaged staff is crucial to getting things done accurately and on time, and there's one area that helps to boost this engagement. That's listening! Employees feel valued when people listen to them and consider their ideas. Getting feedback from employees is really easy too. Survey software such as examples from Inpulse.com offers an easy and tailored way to get the conversation going internally.
2. Productive meetings
We've all been there. You are sitting in a meeting, just counting down the minutes until you're back to your desk. These sessions should be a time for brainstorming and moving projects forward. But most often, they fail to achieve anything other than what you already know. One reason for this is people aren't engaged or interested in contributing ideas. This could be due to previous negative experiences or similar to above, not being heard. Encouraging collaborative and proactive meetings will ensure they remain productive; otherwise, what's the point in having them.
3. Attract more talent
You may find you have a generational divide in your ranks, especially when it comes down to attitudes on collaborative practices. However, to attract more talent in your business, top management needs to interact more with all levels of staff. A study conducted by PwC showed that millennials want to engage and learn from senior management. In short, there's no point in keeping all your knowledge to yourself because your company could run the risk of stagnating.
4. Bringing fresh ideas to the table
This point might seem obvious, but if people don't work together and thrash out ideas, nothing new will ever get brought to the table. Not everybody will agree on everything all of the time, but that's what makes collaboration so interesting and effective. This should also be a time where everyone is able to contribute without feeling judged. Not all ideas are workable, and some won't be practical, but working together, employees can merge ideas and make concessions to get the best possible outcome.
5. Increased productivity
It'll come as no surprise that when people work well together; productivity improves. When this happens, your company should also start reaping the rewards of improved profitability. However, it's not just the numbers that businesses need to think about. Without everything that goes into encouraging a collaborative effort, you won't be able to enjoy the benefits. So it's essential to view this strategy and work culture as a long-term ever-changing element in your business model to strike the perfect balance.

Follow Lilach