Digital marketing involves many different moving parts. When marketing your business online, you can't put all of your eggs in one basket. Not only is focusing too much on one thing risky, but it's inefficient. Online trends come and go quickly but your strategy wouldn't be complete today without social media. As people become more reliant on their smartphones, there is an increase in social media popularity amongst all generations. Social media presents a new way to connect with your users. Instead of them coming to you, you're able to come to them with brand messaging. However, it's not as simple as you think to succeed on social media as a business. You still need a detailed plan of action if you want to see growth not only in your follower counts but also in engagement. This guide will share how to use social media as a vital part of your digital marketing strategy.
Using Social Media as Part of Your Digital Marketing Strategy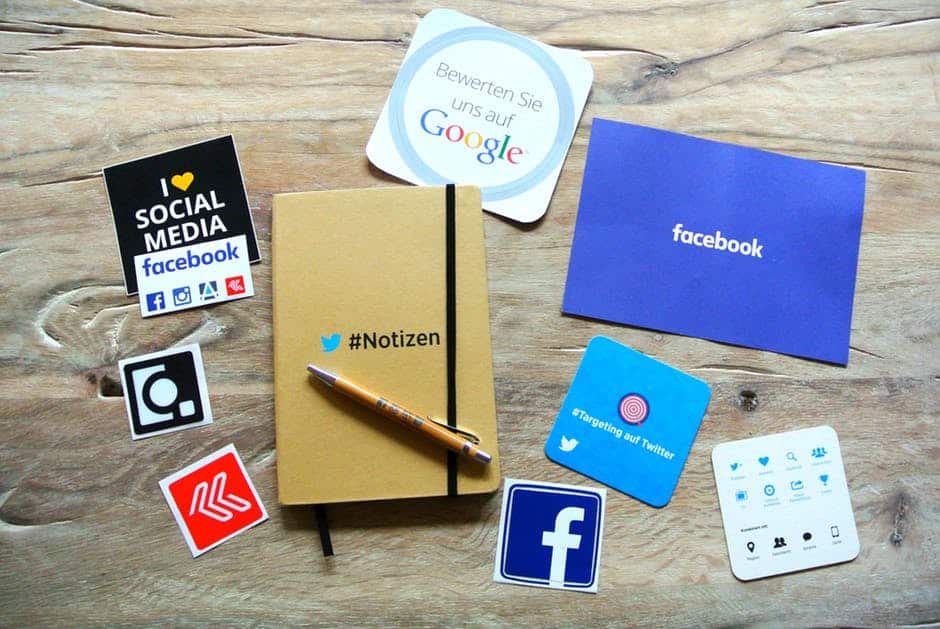 Why Use Social Media?
First, let's address why social media is such a key player online today. You probably use social platforms for yourself, but why should you also use them for your business. Worldwide, over 3 billion people are using social media. That's a huge percentage of the entire planet, and it means you can't neglect this side of your advertising.
According to Global Ambassador, 71% of consumers who have a positive social media experience with a brand will likely recommend it to others. Why wouldn't you want free referrals for your business? Because social media breaks down the walls typically associated with communicating with customers, you're able to build trust in an authentic way.
Social Media Best Practices
Now that you understand why social media is so valuable, let's discuss the best practices. It's not enough to just open a profile on every platform and start posting randomly. As we said before, you need a real place.
Here are some things to keep in mind when starting new brand profiles for your business that apply to all social channels:
Use a simple logo for all of your social profile pictures

Be consistent with branding across all profiles

Define your tone and target demographics

Use a common and easy to find username

Focus on 1-2 social media platforms at a time
As you can see, many of the common practices above revolve around consistency. While you do want to have fun with your social profiles, you also need to understand your brand. Customers need to trust your business, and that comes from being consistent and clear in who you are as a brand.
Measuring Success
One of the biggest challenges for new businesses on social media is knowing how to measure success. While many opt to count followers, this isn't always the most important metric. Things like engagement, audience interactions, and increased shares are all signs you're on the right track. If possible, convert your profiles to business pages. This will give you access to analytical tools and insights about your average reach.
Simplify online marketing analysis with an automated tool like Omologist that can review your social media success and provide an assessment. Much of social media marketing involves learning from what works and what doesn't. You might even realize you have more success on one platform over another. That's normal, and it just means your target audience might be spending their time somewhere else online. Keep searching until you find a plan that sticks.
Quality Content
Finally, the most important ingredient for successful social media marketing is quality content. A scroll through your social feed will show you just how mediocre and lacklustre much of today's marketing is on social platforms. How can you stand out? What type of content do you have to offer?
Think beyond the norm with these ideas for 2018:
Infographics –

These styled and informative images perform well on platforms like Pinterest and Facebook.

Live-stream –

Recording live videos can improve engagement and is perfect for special events and question and answer segments alike.

Stories –

Snapchat, Instagram, and Facebook all offer Stories, a low-pressure way to share news, updates, and ideas with your audience.
There is a lot in store for social media marketing, and we're only hitting the tip of the iceberg. As long as you're producing and sharing content your customers want to interact with, they're sure to respond positively.
The Future Looks Social
Social media is only going to continue to grow as a platform for brands to communicate with customers. In the next few years we can expect to see more companies taking advantage of new tools like Stories and video, so be the first to jump on this bandwagon.
Social media marketing is inexpensive, easy, and offers a new way to find your audience. Your customers are waiting for you, now it's time to go get them.