Looking for content marketing resources that can help you save and boost your content marketing ROI?
The internet is full of useful resources if you know where to look: resources to help you plan your content, create great content, to learn how to get started, and so much more.
That's why in this blog post, I've put together some of the best and most useful content marketing resources you'll need this year.
Check it out to find:
Content marketing/editorial calendars
Useful content marketing tools
Content marketing strategy toolkits
And much more!
Use content calendars to plan your content marketing strategy
Content calendars can help you plan your content marketing strategy. You can schedule the perfect time you want to publish your posts and have a clear view of your publishing schedule at all times.
Here are the main benefits of a content marketing calendar:
Be more organized and consistent: with a calendar in place, you can ensure you have a consistent publishing schedule, based on your own goals and objectives; not to mention being this organized will also help you save time
Plan your content strategically: when you use a content calendar to plan your content, you can ensure that each piece of content is strategic – i.e. each piece of content is planned out ahead of time to ensure that you can reach your reach your content marketing objectives
Build a better calendar: when you plan your content ahead of time, it's much easier to ensure that you're creating all the right content and that you're offering enough variety
The main idea of a content marketing calendar is to publish awesome content when it can be found by the target audience and where it can reach the consumers. With it, you can plan your entire content marketing strategy and publish your content on any channel you are using.
On the other hand, an editorial calendar has a lot of benefits for blogging activities or social media marketing strategies. This type of calendar can keep your ideas organized and, of course, helps you save a lot of time when you are starting a blog.
With a perfect plan in place, you can start creating the content you need to grow your business and get the ROI you want.
You can try our content marketing calendar free template here or our editorial calendar free template here to start planning your marketing strategies and get ROI.
Use social media calendars
Nowadays, having a good social media presence is a must for companies that want brand awareness and thought leadership in their niche. While most people spend a lot of time on such platforms, you have to find a way to reach your audience here as well.
A social media calendar can help you:
Plan your social media marketing strategy
Keep your posts organized
Save precious time and learn to be more efficient with each task you complete
Here is my social media calendar free template you can use to plan your content marketing strategy for social media and start gaining ROI.
Use the right content tools to boost your content marketing campaigns
When you are creating content for a content marketing campaign, you have to come up with and create new unique and interesting ideas that are also relevant to your target audience. And in order to do so, you need tools to help.
This is why I have created this huge list of free content creation tools that will come in very handy every step of the content creation process. With these tools, you can create ROI-generating content that reaches your audience.
Here are some of the types of tools you can find on this list:
Creating images and infographics – you can use Adobe Spark Post, Canva or Crello, for example, to create beautiful images, posters, memes, logos, infographics, and more great designs.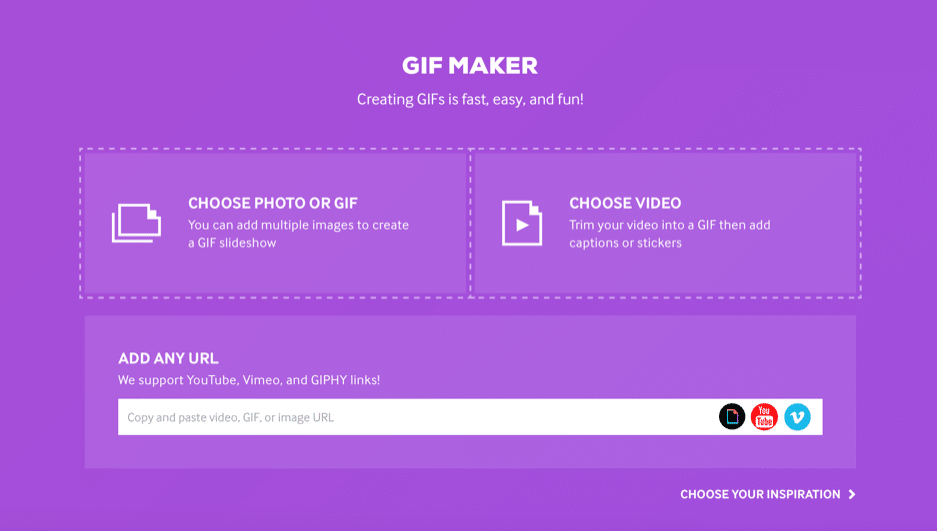 Charts and Graphics creators – need a chart or a graph? You can use Amcharts or Meta-chart to add one to your post.
Furthermore, you can check these content marketing tools I have listed here and choose the ones that help you the most. Keep in mind that, by using at least one of these tools, you can minimize your creation efforts, save a lot of time, and provide the awesome content that your audience appreciates and loves.
Use proper content research tools
Content represents the key element of a content marketing campaign. The essence of creating content is to balance the needs of the audience with yours as a brand. You have to set your main goals and focus on achieving them through your content.
Content research tools are very important in the content creation process so you have to know how to leverage them.
By using content research tools, you can:
Find out the best performing types of posts and topics that suit your needs
See what types of headlines you can use to generate more shares and clicks
Check what content from your industry is performing the best and understand why
Curate content on your website or blog
Find great social influencers that can help your business grow
Here are two useful tools you can use:
Buzzsumo is a great tool that provides the possibility to research content based on relevant keywords. You can analyze the shares and engagements of a specific post, and apply a lot of filters to find the exact information you are looking for.
Social Animal is also a great choice for content research. You can make use of several filters to narrow down the search. With this tool, you can see the content your competitors are using to reach the target audience, how high it ranks and learn the most out of it.
Use buyer persona templates
Content marketing is based on the target audience's needs and choices. Creating buyer personas represents a crucial part of your strategy. Based on them, you can personalize your marketing tactics, start targeting the right audience and create targeted content.
It seems that consumers expect personalized ads so they don't have to be exposed to unnecessary information. Think of the benefits you can get if you understand who your target audience is and what they need. You can hit the bullseye and grant ROI.
For a more efficient creation process, you need a buyer persona creation tool like this one offered by HubSpot:
Use readability tips to create engaging content
To create great content, you have to know how to make it valuable and readable. Your content has to stand out from the crowd to be successful, so you need to do it properly. Besides, if you want to increase your content ROI, you have to pay attention to your audience's needs first.
Here are some interesting tips from the Content Marketing Institute that allow you to redesign and rethink your content creation strategy.
Use a content marketing toolkit to help you plan your strategy
Creating a content marketing strategy is a lot of work and there are a lot of different aspects that you need to keep in mind. However, by creating an actual strategy, you're massively increasing your chances of generating a better ROI from content marketing, as it helps you focus on reaching your objectives, instead of creating content just for the sake of it.
Smart Insights offers a great toolkit you can use:
Plus, check out our guide to building a content marketing strategy for a complete overview of what you need to do.
Conclusion
In order to generate better results from your content marketing, use these handy resources and tools to help. You'll be able to create better strategies, better content and in the process, boost your content marketing ROI.
[box type="download"] Need help creating a powerful content marketing strategy that generates an ROI? Contact us here to see how we can help.[/box]