Follow Lilach
How to create a social media calendar
(Updated July 2020)
Want to know how to build a social media calendar that gets results?
Social media marketing can be quite overwhelming – and definitely time-consuming. You have to post new content every day- several times a day! – you need to diversify your updates and you also need to be quick to respond to any mentions and comments. But if you organise yourself with a social media calendar, it can help you save time and most importantly, make sure that you always have quality content waiting to be published.
Why do you need a social media calendar?
Just like with editorial calendars, there are 2 main reasons why you need a social media calendar:
1, it helps you strategize and organize your social media marketing
2, it helps you save time and become more efficient
As I mentioned earlier, the big issue with social media marketing is that you need to be very consistent with posting new updates regularly. Whether you have one account or multiple accounts, social media is overwhelming.
With a calendar in place, however, you can:
plan your updates ahead of time
make sure that deadlines are met for content creation (images, videos, GIFs, etc.)
be prepared ahead of time for special events, holidays and the like
plan your updates to go out at the best, most optimum times
make sure that all of your different social media accounts are getting enough love
It will not only help you save time, but it will also help you create better updates. It gives you the time and opportunity to think things through and create the types of updates that will get you closer to reaching your social media goals. Plus, you won't have to scramble at the last minute to find something to post – which is not only a pain to do, but it also usually means the update won't be as good as it could've been had you had the time to perfect it.
With all of these benefits, keeping a social media calendar can make a big difference to your overall social media success, as well as your effectiveness as the manager or the managing team – so, let's get started with putting your calendar into place.
But first, let's talk social media:
What are the best practices to keep in mind
How to optimize your social media profiles for improved results
What types of updates you should post on each social network
How frequently to post your updates and when to post them
Or if you want to just start posting and seeing results, you can get my 365+ days social media calendar with 500+ made-for-you social media images, here:
Here's a snapshot view of what you get:
Beautiful quotes to share on all your social media
Images with interesting stats and facts about your industry
Actionable tips to help you provide more value to your audience
Questions to help you encourage engagement on social media
How-to's, checklists and other super high-value updates
And now, let's talk social media marketing and calendars:
Social media best practices:
Before we get to talking about different social networks, here are the most important social media best practices that you should always keep in mind:
Create a consistent publishing schedule:
The only way you're going to get results from social media is if you're active. That means posting updates every day, across all of your social media profiles – even multiple times a day (especially on platforms like Twitter where updates have a very short lifespan).
Use the social media calendar provided to schedule updates for every day of the year and ensure you spend at least a few minutes every day engaging with followers and other users, including sharing other people's content.
Diversify your updates:
Posting the same updates – or types of updates – over and over won't get you the results you need. Instead, you need to try to post a variety of types of updates: from quotes to blog posts to curated content and to funny memes. But, we'll be discussing all the different types of updates you can post later on, for each major social network in turn.
Respond and engage:
Social media engagement isn't what it used to be – but, it's still important to take a little time each day to engage:
Respond to any messages from your followers and other users
Share, repost and retweet other people's content
Join in conversations
Say thanks to any shares or nice comments you receive
You don't need to spend hours doing this – just set aside 5-10 minutes each day to quickly respond and engage with a few people and you're good to go!
Always check your analytics:
Leverage your social media analytics – most major social networks allow you to check your analytics for free so make sure to leverage this as much as possible.
Here's why:
Find out which posts work best and generate the most traffic/engagement
Discover the best times to post updates for maximum reach
Find out which of your blog posts get the most traction on social media
Find out which social networks get you the best ROI (i.e. return on investment)
Leverage tools:
Social media can be very time-consuming and even difficult if you're not leveraging the right tools; for example, some of the main types of tools you need, are:
Scheduling tools, to help you save time
Content creation tools to help you create engaging and shareable content
Curation tools to help you find content to share on your profiles
Management tools, to help you manage your social media presence and engagement as effectively as possible
Always remember who your audience is:
What does your target audience actually care about?
What types of updates are they interested in seeing?
Make sure you always keep your target audience in mind when posting on social media – otherwise, you're just posting for the sake of it.
So whenever you're thinking of creating a new update, just ask yourself one simple question: "what is my audience getting out of this?"
Now, let's go through each major social network in turn to discuss best practices, updates, timings, ads and everything else you need to know in order to increase your results.
Twitter
Who is it for?
Businesses, bloggers and pretty much anyone – if your country is active on Twitter, then it's a great platform to try as it can help you generate a lot of traffic.
How to optimize your Twitter profile
Your Twitter @handle: make sure it's easy to remember and type, and not too long; ideally, try to make it your blog/business name
Your profile picture: this can be a photo of you or even your logo. This is visible every time you post something so make it a good one!
Your header: this is the large background image that appears on every Twitter profile: you can use this space to promote your blog/website, your logo, or even a specific product or service you want to promote
Your bio: this is a very short (160 characters maximum) bio where you should share a little bit about yourself: what your blog/business is about, a mission statement or even something funny and personal
Your website URL: use this space to drive traffic to a page of your choosing – usually, most use this to promote their blog/website
Birthday: here, you can but the "birthday" of your blog/business
Twitter terms and features you should know:
Twitter Chat: Twitter Chats are essentially organized chats that happen at certain times/dates. Anyone can organize one; all you have to do is create a unique hashtag (for example, the name of your blog + chat), develop a theme for that chat and invite people to participate in your chat. They're great for increasing engagement, driving traffic, getting new followers and traffic and getting people to talk about your blog/brand
Twitter Lists: Twitter Lists are essentially a way to curate only specific accounts/people you follow; when you add Twitter users to a list, you'll only be able to see their updates when you go into that particular list. There are numerous ways you can leverage this feature, such as following specific accounts for inspiration and for curated content, or for easily following your competitors
Twitter Moments: Twitter moments are essentially a collection of curated stories on a particular topic. For example, you might create a Twitter Moment containing tweets covering a certain event in your niche. To create one of your own, simply go to the Moments tab on your profile and click the Create New Moment button
Twitter: what should you post?
Basically, the main thing to remember about Twitter is to keep things short and sweet. One of the great advantages of using Twitter is that you can self-promote a lot.
Here's what to post on Twitter:
Your blog posts: share your blog posts multiple times, on a recurring basis
Relevant news and events: if anything noteworthy has happened to you/your blog, mention it on your Twitter (if you want it public, of course!)
Short videos: short videos are great for Twitter – make sure to keep them under 30 seconds – 1-minute maximum and always include subtitles as a lot of people browse social media without the sound on (check the Social Media Tools Rolodex for useful video creation tools that are super easy to use and affordable)
Infographics: they're engaging, provide a lot of value and are highly shareable
Quotes: people love (and share!) a good quote
Checklists, how-to's and other content that provides value: these can be images, videos or simply a quick text-only tip – here's an example:
Curated content: share content from other relevant sources – something that's highly relevant to your audience and provides value, such as industry news and super valuable resources
Interactive content: set up polls and contests to increase engagement on your profile
Questions: ask your audience questions every once in a while, to boost your engagement
GIFs: GIFs are quite popular on Twitter and they're free and quick to use – just use the GIF button when you post an update to find an appropriate GIF
Leveraging hashtags on Twitter
Using hashtags is an effective way to increase your reach, your engagement and consequently, your traffic from Twitter.
However, not just any hashtag will do – you need to leverage relevant, high-volume hashtags that will help you reach the right audience: your audience.
Here are some tips to help you choose the right hashtags:
Trending hashtags: trending hashtags are visible as soon as you log in to Twitter; these are the conversations that are happening right at that moment so using those hashtags can help you reach a very audience – although not necessarily yours. Still, it's a great way to get people onto your profile and engaging with you
Niche hashtags: these are the top hashtags that you should be using because they are the hashtags used/followed by your target audience. For example: #BloggingTips #SocialMediaMarketing #VeganRecipes and other niche-related hashtags
Events and conferences: whenever there's a big event, there's a hashtag – and they usually trend as well so using them can help you reach more people
Holiday hashtags: like with big events, there are always trending hashtags for holidays – everything from Christmas to Pizza Day. These too can help you reach more people as they tend to trend on that specific day
Using hashtags on Twitter – best practices:
Don't use hashtags just because they're trending: if you don't have anything to say that's relevant to that hashtags, then don't use it
Use only 2-3 hashtags maximum per update: too many hashtags tend to put people off (and make your tweet almost unreadable)
Use only relevant hashtags: whenever you use a hashtag, make sure it makes sense in the context of your tweet
If you want to create a branded hashtag, ensure it's not too complicated or long: keep things simple, easy to type in and easy to remember
Twitter: posting frequency and times
Here's a snapshot view of the best days and times to post; however, make sure to check your analytics as every audience is different:
Facebook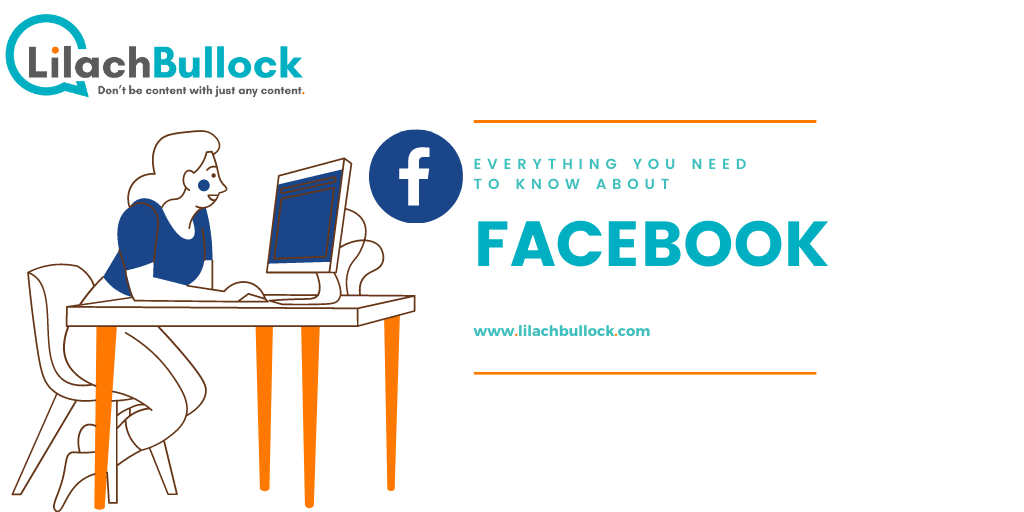 Who is it for?
Businesses, bloggers and pretty much anyone – Facebook is popular pretty much everywhere across the world and with all age groups which makes it a safe bet no matter what industry you're in.
How to optimize your Facebook Page
Facebook Page name: the easiest and best thing to do here is to use your blog/business name
Facebook Page URL: once you've created your Page, Facebook will automatically generate a URL that's filled with unrelated numbers and letters. To change the URL, simply click on the About section on left-hand side of your Page and click on Edit next to "username" to enter your username. This is important to do as it not only helps with your branding, but it also makes it easier for people to remember your Page name and find it
Business info: complete all the info provided, including address, phone numbers and the like (whatever is relevant to your blog/business!)
Profile photo: this is the smaller photo/avatar that will appear next to your Page's name whenever you post something. You can add your logo here or a picture of you
Cover photo: this is the larger photo that's at the top of each Facebook Page. You have several options here: keep it decorative or personalize it to promote your blog, a special offer and pretty much anything else you want to promote (you can also change it regularly to promote different things)
Page info: take your time to complete all the different fields; use the Page Description and Categories sections to explain what your Page is about, add all of your contact information and important URLs and
Page Tabs: the tabs (which are visible on the left-hand side of your Page and include Home, About, Photos and so on) can be customized exactly as you like. Take your time to explore all the Tab templates that Facebook has and add any relevant ones (for example, some of the templates include Shopping, Business, Nonprofit, Politicians, Services…)
Call to action button: ever notice that blue Learn More button that's on Facebook Pages? Make sure to leverage the call to action button on your Page to get people to take action as desired; for example, you could ask people to contact you directly, to download something or even to buy something
Facebook: what should you post?
Facebook is much more versatile than Twitter when it comes to posting updates as you're not limited to only a few characters per update. Here are some of the best types of posts you should be using on your Facebook Page:
Your blog posts: share your blog posts multiple times, on a recurring basis
Relevant news and events: post about any news/events related to you and your blog/business, as well as relevant industry news
Questions and polls: drive more engagement on your Page by asking people questions and posting polls
Quotes: a good quote always does the trick, no matter the platform you use!
Videos: both long and short. Make sure to include subtitles throughout your videos as a lot of people will watch your videos with the sound off
Infographics: a good infographic can help you increasse engagement and shares
Tips, checklists and how to's: basically, anything that provides lots of value
Promotional updates: promote your products, services, blog…anything you need to promote, really. However, try not to be overly-promotional as that will put people off
Curated content: share content from other relevant sources – something that's highly relevant to your audience and provides value, such as industry news and super valuable resources
Case studies: case studies are a great way to promote yourself and provide value
Facebook – best practices:
Here are some more tips and best practices to help you get the most out of your Facebook Page:
Post consistently: try to post something every day and better yet, multiple times a day
Share videos and go live: videos have massively grown in popularity on Facebook in recent years, along with Live videos, so it's a great idea to create and share videos as this will help increase your reach and engagement
Try to include visuals and graphics every time you post something: updates with visuals perform better across the board – and across channels – so try to always include some kind of visual/graphics when you post an update
Keep things short (most of the time) – studies show that shorter posts tend to perform better on Facebook. However, that's not to say that longer updates won't work – experiment with both and check your results to help you understand what your audience prefers
Leverage hashtags: hashtags aren't as popular on Facebook as they are on some other social networks but it's still worth using them where relevant, in order to increase your reach
Study your Insights: go to Insights on your Page to check your results regularly. This is completely free and it provides a lot of valuable information, from the posts that get the most/least engagement to when your audience is online
Facebook: posting frequency and times
Just like with Twitter earlier, remember to check your Facebook Insights to find out what the best times and days are for your particular audience:
Instagram
Who is it for?
Businesses, bloggers and pretty much anyone – Instagram has very rapidly grown in popularity and although it's definitely more popular with certain niches – such as food, beauty, fashion – there's room for pretty much any niche.
How to optimize your Instagram profile
Your Instagram username: create a simple, easy to remember and understand username. Since you're promoting something, it's best to use a username that contains your blog/business name in some manner
Your Instagram Name: here you can add your full blog/business name so that people can see it whenever they visit your profile, as well as to find you on the platform
Your profile picture: use your logo (or a picture of you)
Your Instagram bio: you only have 150 characters so you need to make the most of this space. Try to make it all about what they get by checking out your Instagram – and even better, include a call to action at the end to get people to take a desired action (such as clicking on your link)
Your bio link: this is the only place where you can include a link so you're going to need to change it regularly, depending on what your call to action is promoting, as well as what you're promoting in your latest Instagram update. For example, you might share a snapshot of a video or blog post in one of your updates, and in the description, encourage people to click on your bio link for the full content (and of course, you'll need to change that link accordingly)
Instagram terms and features you should know:
IGTV: short for Instagram TV, IGTV is an app within Instagram that allows people to share and watch longer videos, of up to an hour
Instagram Stories: Stories are essentially collections of short videos clips and/or images, containing text, icons, filters and the like, and which are viewable for 24 hours upon posting (afterwards, they vanish!)
Shoppable Tags: if you have a business profile and sell products, you can tag these products in your Stories to help increase your sales
Instagram filters: you have a wide variety of filters you can use to get creative with your photos and videos; however, try to keep things consistent with your image and branding
Geo-tagging: Instagram lets you tag locations, which is great for local blogs/businesses as this way, you can reach your target audience
Instagram: what should you post?
Instagram is all about visuals: photos, graphics, short and long videos, Stories and so on. It's also a playful and colourful platform – so try to keep things light, very visual and with beautiful aesthetics. Here's what to post on your Instagram:
Behind the scenes photos and videos: candid shots are perfect for Instagram
Reposts: repost updates from other users (such as your followers) but make sure to tag them as such
Questions and polls: they're a great way to get people to engage with you
Tutorials and How to's: these types of videos/images provide a lot of value and can get you a lot of views and engagement. For example, a beauty blogger might share a make-up tutorial while a food blogger could share a video with a quick recipe
Food and drinks: share photos and videos of food and drink (that look great, of course!) – they're super popular on Instagram
Cute pets: it's no secret that they're incredibly popular and can get you plenty of engagement
Tips and tricks: just because Instagram is a more laid-back platform, that doesn't mean you can't provide value – and tips and tricks are a great option. Simply create images with text overlay – and if needed, go into further detail in the posts' description section
Your blog posts: you can also promote your blog posts on Instagram – share a snapshot in the update and get people to click on the link in your bio to read the full blog post
Using hashtags on Instagram – best practices:
Just like with Twitter, hashtags are very important on Instagram. Here are some tips to help you fully leverage this useful feature:
Always use relevant hashtags: using spammy, non-related hashtags is simply bad practice. Even if it works a few times to get you more views, it's not a strategy that will work in the long term or help you get the right people to see your content
Always include hashtags in your updates: there's always some relevant hashtags so use them on all your posts. They will help you get more eyeballs on your content and consequently, more engagement and clicks
Leverage trending hashtags: but only use them when relevant!
Leverage location hashtags: these are great if you target a specific demographic as they will help you reach exactly who you want to reach!
Use multiple hashtags per post: you can use up to 30 hashtags on a post but it's not really recommended. Do it on a case by case basis instead: with some posts, just a couple of hashtags are enough, while with others you can go up to 10-12 hashtags per update
Research hashtags before using them: do a quick search for each hashtags to see how popular it actually is and how many people use it
Use a mix of different types of hashtags: for example, niche hashtags, trending hashtags, super high-volume hashtags (for example, a hashtag like #foodporn, which has well over 233 million posts) – however, don't only super popular hashtags. While there's certainly the advantage that they have a huge following, that also means that your post will likely be lost in the huge sea of updates
Consider creating a branded hashtag: and use it every time you post something! Keep it short, easy to remember and easy to type
Instagram – best practices:
Here are some more tips and best practices to help you get the most out of your Instagram profile:
Post consistently: like with all other social networks, it's super important to post updates consistently so make sure to post something up every day, even multiple times a day (2-3 times is great!)
It's all about the visuals: the quality of the visuals on Instagram is huge. If you want to stand out and be successful, then you need to pay a lot of attention to the visuals you post – they need to be of super high-quality and simply look amazing, overall! Leverage tools to help you create visually stunning content (check out the Social Media Tools Rolodex for suggestions and recommendations)
Be visually consistent: on Instagram, it's a good idea to not only post visually-stunning content but to also make sure that there is a consistency to your visuals; for example, using the same core colours, using the same filter, or taking the same types of images, videos and Stories
Leverage different types of updates: try to experiment with different types of updated, not just photos: use Stories, short and long videos and so on to help you reach more people and generate better engagement rates
Leverage the right hashtags: hashtags are super important on Instagram so make sure to leverage the right ones as they will massively increase your reach and even your engagement rates
Share user-generated content: Repost updates from your followers and other accounts and make sure to tag them
Always use subtitles: if you're creating a video or a Story, use subtitles to make sure anyone who watches them understands the post even without the sound on
Make full use of your Instagram bio link: change things up regularly and include calls to action in your posts to get people to click on your links and drive more traffic and sales
Instagram: posting frequency and times
LinkedIn
Who is it for?
Businesses, professionals, bloggers, particularly those that cover business-related topics, such as marketing, finance and so on.
How to optimize your LinkedIn profile
Complete all the fields: take your time and make sure that you complete all the fields available in order to make the most out of your profile
Include your industry and your location
Update your past positions and jobs
Customize your URL: just like with Facebook Pages, you can customize your LinkedIn URL so that you're easier to find – click on Me, then View Profile and then click on Edit public profile and URL
Add at least 50 connections
Profile picture: pick a professional-looking headshot or use your logo
Add any skills you have
Cover picture: this can be purely decorative or you can leverage it to promote your site, your blog and anything else that's relevant to your LinkedIn audience
Summary: make sure to make the most of your summary. Talk about yourself, your experience, your qualifications and so on and try to use relevant keywords that people in your niche would search for
Get recommendations and endorsements: try to get recommendations and endorsements from people you've worked with to enhance the value of your profile
LinkedIn: what should you post?
LinkedIn is a social network built for professionals so your content should target them; here's what to post:
Your blog posts: LinkedIn is perfect for sharing your content so make sure to share your blog posts regularly and on a recurring basis (multiple times)
Industry news: LinkedIn users are very interested in their industry and niche so try to share relevant industry news on a regular basis to increase your reach
Tips and tricks: as this is a B2B network, any industry tips and tricks are very welcome
How to's and listicles: LinkedIn is all about providing value and these formats provide lots of it!
Curated content: long-form content, news, interesting articles and points of view – all are perfect for LinkedIn if it's a topic that's relevant to your target audience
Case studies: industry-specific case studies provide a lot of value which makes them perfect for LinkedIn
LinkedIn articles: LinkedIn articles are long-form pieces of content – essentially, blog posts, only posted directly on LinkedIn. Leverage this format to express your opinions and points of view as it can help increase your influence in your niche
Infographics: share infographics with lots of data and statistics relevant to your industry
LinkedIn – best practices:
Here are some more tips and best practices to help you get the most out of your LinkedIn profile:
Keep it professional: you're targeting a very specific audience on LinkedIn so keeping things professional is essential
Use visuals whenever possible: LinkedIn didn't use to be a visual network by any standard but that has changed a lot in recent years; wherever possible, include visuals when you post something, such as images, presentations, infographics and even videos
Optimize your LinkedIn profile for SEO: use lots of keywords throughout your profile to optimize it for search engines – this way, more people will be able to find you
Keep a consistent posting schedule: post at least 1-2 updates every day
Get endorsements for your skills: boost your LinkedIn profile by asking for skill endorsements
Join relevant groups: it's a great way to make connections and build up your profile
LinkedIn: posting frequency and times
Start building your social media calendar
Analyze your insights to understand your audience
Before starting to plan content for your social media calendar, it's best to do some research; namely, you need to find out what types of content your audience resonates with, what they like and what they don't.
We've already talked about what types of updates you can post on each network, but by leveraging your analytics, you'll be able to get a better idea of what your particular audiences likes and interacts with the most.
Use your social media analytics – you can use the built-in analytics from your social network, or a social media tool – to determine your top-performing content, as well as your worst performing content. For example, with Twitter Analytics, all you need to do is click on 'tweets' at the top of your dashboard and then click on "top tweets" to see what your best performing tweets are:
You can also select the time period you want to measure, by clicking in the top right corner, where it says "last 28 days".
You'll then be able to see what the reach was like for each of your tweets, how many engagements it's gotten, as well as what the engagement rate is.
Make a list of these social updates: one for the top-performing ones, and one for the worst-performing ones.
What can you learn from this? Why are some updates more popular than others? Why are some not getting any engagement? How can you then use this to improve your updates? The reason for an updates' success/non-success could be:
The visual content you used
The nature/theme of your update
The user/s who engaged with the update and therefore helped you reach a larger audience
The hashtags used
Events and holidays – what's on the schedule?
Every year, there are all kinds of holidays that you need to keep on top of, as well as different events in your industry. You should add these events/holidays to your calendar, before everything else, as after all, these dates are set in stone. You will then be able to create the right content for these holidays and events, well ahead of time.
Start with the biggest holidays, like Christmas, New Years', or Thanksgiving if you're in the U.S.
Then, there are all the holidays that don't have any free days but are still extremely popular like Guy Fawkes Night or Halloween.
There are also all the "pancake days", and a plethora of different types of "food days" as well as other celebrations. Some of these days, if they fit the tone of your business, can present a good opportunity for some fun social media content, as well as for engagement since these types of hashtags tend to be trending on Twitter. So, consider all the types of "days" you'd want to acknowledge via social media and simply add them to your calendar.
Now, let's get into events. There are all kinds of different types of events to keep track of, such as sporting events – even if it's not your industry, a big event like the World Cup, for example, could still be acknowledged in some way to engage the fans in your audience.
Depending on what industry you're in, there will be all kinds of events that you should make a note of. For example, if you're in fashion, you'd have to mention and cover the Fashion Week events in each city.
Make a note of all these holidays and events in your social media calendar; your audience will likely expect you to acknowledge some of these holidays and the others, well, they present you with some good inspiration for content that stands out. The rest of the year, you need to think of so many ideas for social media content, but at least with events and holidays, you have a general theme that you can use as inspiration.
Important dates for your business
What are the events happening for your own business? Think about:
New product or service launches
Product reveals
Events you'll be hosting
These events are usually set in stone and very important to your business, so when you're creating your social media calendar, you should also make sure to add them to it. Think of how social media can help you promote them: when should you start? When will you stop? How often will you tweet and post updates about it?
Find your balance between promotion and value
Businesses on social media need to find the right balance between promoting their business and entertaining their fans and followers. And when you keep a social media calendar, it's so much easier to control the distribution frequency of different types of updates.
If you're a business on social media, then you'll likely be tempted to talk about your business most, if not all of your time. After all, you want to raise brand awareness and get more people to buy from you.
But, you can't just talk about yourself all the time; your followers will get bored and they'll stop paying attention. Because of this, you need to add more types of updates to your calendar – for example:
Educational updates: great articles, interesting infographics, educational videos and so on that relate to your niche and would be interesting to your audience
Entertaining updates: social media is, generally, a very laid-back platform. You should add the occasional 'entertaining' update to your calendar; for example, a funny GIF or video, an inspiring quote and so on.
Promotional updates: at the end of the day, you're using social media to promote your business. Use it to promote your blog content, your products and services, and your future plans.
All you need to do now is find your balance; you can't be constantly banging out promotional updates, just like you can't forget about them entirely. In my experience, the best route is for a majority of promotional updates + the occasional educational and entertaining updates.
This, of course, depends on your particular strategy; you could even blend promotional with educational and even with entertaining. That said, it does help to create some structure and be clear on how many of each type of updates you'll post regularly, so you can make sure that you're diversifying your updates enough.
How to create your social media calendar
What to use to build your calendar
You don't need an expensive tool to build your social media calendar; in fact, there are plenty of free tools you can leverage to help create your calendar. Namely:
Google Sheets
Excel spreadsheets
Google Calendar (you can easily export your calendar and add it to your Google Calendar to synchronise it)
For my calendar, I've chosen a simple Excel spreadsheet. It's super handy, works great for planning and it can easily be exported to Google Sheets or turn it into a Google Calendar.
Now let's start putting it all together:
Color-coding your calendar
A social media calendar can get very busy, very quickly, so the best way to organize yourself and make the calendar easy to read, is to colour-code your different types of updates. Here's a screenshot taken from one of the social media calendars I created, where you can see how I leverage different colours to help organize the calendar:
This way, it's so much easier to organize and manage your social media calendar. Plus, it also looks so much better:)
Monthly Overview Planning
Before starting to put together all of your different updates in the calendar, first create a monthly overview of your posts:
The social networks where you'll be posting updates
The types of updates you'll be posting
Any holidays you'll want to celebrate and post about
Any events coming up
Then, you can start planning the types of updates you're going to post on your social accounts during that month.
First, add all of the holidays and events to your calendar. These are already set in stone so they're the best place to start. Then, you'll know when you need to create any holiday or event-related content to share with your fans and followers.
Next, consider any events related to your business: is there a new product launch coming soon? A new service being introduced? Or, perhaps you're holding a webinar? Think of how much you want to promote them and then add to the calendar.
If you have a blog, plan on which days you're going to promote your blog posts – and so on. Basically, this is an opportunity to plan your social media for the whole month, and after that, you can go into more detail and write down your exact updates, and other relevant information on them.
Start putting together your calendar
Here's what the calendar should contain:
Create separate tabs for each month of the year:
Organize your monthly calendar by weeks:
Add the times on the left-hand side, as seen in the screenshots above
Rinse and repeat for each month/tab – you can easily copy a tab to help you save time; simply right-click on the tab you want to copy, select "Move or Copy", choose the spreadsheet to copy it to and then select Create a Copy:
Using the information from this guide and the updates you've planned, start adding them in your calendar
And that's pretty much it – it's super easy to create a social media calendar using Excel; what's more difficult, is actually creating the updates to put in there, which is why I've decided to create this social media calendar with 500+ social media images. Whatever your niche is (there are 12 to choose from), you'll get 500+ social media images that you can use!
Conclusion
I know – social media calendars look like a lot of work. But the thing is, it will help save you a lot of time; and, perhaps more importantly, it will help rid of the headache of finding yourself at the last minute with no idea on what to post.
This way, your updates are all prepared ahead of time and all you need to do is copy and paste them in the social network you're using. Plus, it will help you keep track of content creation (images, videos) and make sure that they're ready in time to be posted.
But most importantly, it will allow you to be more consistent and more strategic about the updates you post on your social profiles. When you're using a social media calendar, you have the time and opportunity to really think through your updates and create the best possible ones to help you reach your social media goals.
And if you want to just forego it all and just start posting and seeing those results coming in, then you can buy my ready-made social media calendar with 500+ social media images in 12 different niches, here:

Follow Lilach