Follow Lilach
How to generate sales leads: The ultimate list of 25 tactics to boost your sales
Sales leads are the lifeblood of your business. It's how you keep business coming in, how you get more clients, and how you help your business grow.
So, how do you generate plenty of sales leads?
What are the best lead generation techniques?
How can you improve your lead generation and generate leads on autopilot?
In this blog post, I'm going to show you how to generate more sales leads with 25 useful tips to help improve your lead generation.
What is lead generation and what are the best tactics?
[sc_fs_faq sc_id="fs_faqh3lw6vaou" html="true" headline="p" img="" question="What is lead generation? " img_alt="" css_class="" ]Lead generation is the process of attracting and identifying potential customers for your business – i.e., leads.[/sc_fs_faq]
In order to generate leads online, you will have to use several strategies; relying on a single tactic will massively limit the amount of leads you get. Plus, it's unreliable: if it stops working as it should, you'll have no other sources of leads to rely on.
In this guide, discover the 25 best lead generation tactics for getting more sales leads – and growing your business:


Content marketing
Social media
SEO and Lead generation
Email marketing
Conversion optimization tactics
Content marketing tactics for generating sales leads
Content marketing is arguably one of the best – if not the best for many businesses – tactics for generating sales leads.
Plus, it also has the benefit of nurturing your leads to help them convert faster.
Here are the best content marketing tactics for lead generation:
Start a business blog
Create a blog newsletter opt-in
Get your readers to convert with a Hello Bar
Create niche content downloads
Create courses for your readers
Create free downloadable templates
Host webinars
Write an eBook
Create whitepapers and guides
Write case studies
1. Start a business blog
Why do so many businesses now have blogs? The reason is simple: not only do they help drive more traffic to your website and improve your SEO, but they are also incredibly lead generation machines.
For one, having a blog will help you become more "visible" online. There will be more pages to index by search engines and plus, you'll generate more backlinks to your website. Both of which help with your search ranking.
And what that means is that more people will be able to discover you via Google and if your content is great, they might even stick around for longer, check out your business, come back to your blog to read more or sign up for your newsletter.
However, not just any blog would work; you need to take the time to write about subjects that your audience wants to read about and provide real value – that's how you get people to sign up, read more, and come back later.
For example, say you're a business consultant; on your blog, you could write "how-to"-type posts covering the subjects that are most relevant to your potential clients: how to fund a start-up business, how to grow your traffic, and so on. These are the types of questions that your audience would search for online and this way, they'll be able to find your blog posts when they search for the answers online.
You can also go the other route and write more promotional blog posts – blogs where you actively promote your services or products as solutions. However, it's still important to offer real value to your readers as there is a little incentive in reading a blog post about how great your products/services are – rather, try to show readers what they can achieve with your products/services, and only then promote yourself.
2. Create a blog newsletter opt-in
Another way business blogs help you generate leads is that you can create a newsletter and get readers to sign up to get updates whenever you publish new content.
You can use a tool like Optinmonster to create the actual opt-ins, and Convertkit to send out your newsletter broadcasts.
Ideally, create a schedule to follow, depending on how often you publish new content; for example, you can send a newsletter broadcast on a weekly basis at a particular time (experiment with different sending times, in the beginning, to see which results in the highest open rates).
3. Get your readers to convert with a Hello Bar
Hello, bars are floating bars that stick to the top of your page and remain there as your readers/visitors scroll through the page.
It's basically a less invasive way to convert your visitors and make business announcements, add a call to action (like getting a lead magnet or subscribing to your list), promote a piece of content or an offer/sales, and so on.
You can use a plethora of tools for this; for example, the afore-mentioned Optinmonster, or Hello Bar.
4. Create niche content downloads
An easy way to generate more leads from blogging/content marketing is to create highly targeted content downloads.
For example, when you write an educational blog post, you can also include a resource that will further help your readers achieve the results they want, which they can download for themselves in exchange for their information.
Not only will you generate more leads this way, but it also has the benefit of focusing on targeted audiences, specifically.
For example, I wrote a guide on how to promote a blog post; to offer more value to my readers, I also included a couple of content downloads that will help enhance the value of the information: a PDF version of the guide for safekeeping, and a blog promotion checklist that will help readers make sure they're promoting their blog posts in all the right places:
5. Create courses for your readers
Similar to the previous technique, you can also offer niche online courses for your readers.
For example, Hubspot published an informative article on how to create a social media strategy; and, because this is highly relevant to their readers, they also included a call to action at the end to get them to take their free social media course:
And in order to attend the course, readers will first need to create an account:
The beauty of these techniques is that you're attracting your exact target audience and an audience that is clearly interested in learning more and bettering themselves.
6. Create free downloadable templates
Another way to get visitors to leave their information is to offer more content downloads – in this case, free templates.
These are very valuable and people often search for them online; so not only are you offering value to your existing readers, but there are also going to be more people finding your website through your existing templates.
Once again, I have to use Hubspot as an example as they have an incredible array of useful templates, such as a social media calendar, marketing budget templates, editorial calendar, and many, many more:
With such a huge array of different templates, they can target a much larger audience and generate more leads.
7. Host webinars
Webinars can be amazing lead generation tools; however, this has led to a lot of competition, as more and more marketers and businesses leverage this form of content.
Webinars are great for lead generation for a number of reasons:
They attract high-quality leads because it takes a lot more effort on their part to actually attend a webinar at a scheduled time and stick around until the end than it would be to, say, download a template from your website
Webinars are all about offering a lot of value to the viewer; the more value you offer, the more you're demonstrating your knowledge and your capabilities and proving yourself/your business as a great option
You can reuse your webinars over time and keep generating leads from them; for example, you can offer your webinar as a sign-up incentive on your website
To learn how to leverage webinars and how to get more bums on seats, check out my ultimate guide here (plus, there's a list of useful webinar tools at the end).
8. Write an e-book
E-books make for great download incentives because they can offer so much value to the reader. Not to mention, they also help showcase your knowledge and expertise.
One way to decide what to write about is to look at your blogs' results: which educational blog posts got the most traffic/shares/comments/etc.? You can then take those topics and expand them to make an actual e-book.
Then, create a landing page for your e-book, so that your audience can provide their contact information in exchange for the valuable resource; for example, since Hootsuite is a social media management tool, they created an e-book that is highly relevant to their audience: how to measure your social media ROI.
9. Create whitepaper and guides
If the e-book option is a bit much for your existing resources (i.e. you don't have the time to produce it!), you can always create shorter, but still very valuable resources: whitepapers and how to guides.
These two provide a lot of value to readers and make them want to leave their information to download them.
Once again, you can use your blog analytics for inspiration to find out which subjects are most important to your audience.
10. Write case studies
Earlier, I mentioned how your blog shouldn't be all about you/your business, as that doesn't offer a lot of value to readers.
But what can be very useful, is an awesome case study – a real-life example of how your clients benefited from your product.
Turn your case study into an actual story, but a story that showcases how awesome you are; Agorapulse, for example, has numerous case studies of their clients, showcasing how each client solved a specific social media marketing problem/s leveraging Agorapulse:
11. Use more video
Video is one of the best performing forms of content across the board:
It helps increase your organic traffic from SERPs
Video can have a big impact on your conversions; including one on your landing page can increase conversions by 80%
Just by using the word video in your email subject lines, you can massively improve open rates; plus, it works just as well for click-through rates: up to 96% more!
You can use video in a variety of ways; it can be in place of a (written) blog post, it can be an informative video (kind of like a webinar, but it can be much shorter, even a couple of minutes long), or it can be a video about your products/services which you can place on a landing page.
Social media marketing lead generation tactics
Social media marketing used to be a way to connect with your audience; now, though, it's become a very powerful lead generation and selling tool – it even has a name: social selling.
In order to be successful at lead generation on social media, you first need to be an active user and work on building up your presence:
Post quality, relevant content on a daily basis, several times a day (especially on Twitter!)
Follow relevant users and engage them
Share valuable and informative content from top sources
Engage your audience regularly
As you grow your social media presence, it will become easier and easier to generate leads and make sales via social media; here are some of the best social media marketing lead generation tactics that you need to know about:
Promote your gated content and downloadable resources
Run social media contests
Promote your products and services
Leverage LinkedIn
Leverage social listening tools
12. Promote your gated content and downloadable resources
Social media is one of the top online traffic sources.
So it makes sense to promote your blog and website heavily on your social media.
As I mentioned earlier when we talked about content marketing lead generation tactics, there are multiple ways that you can use gated content and downloadables to generate leads.
And social media is the best (or second best, after search engines) way to promote these resources.
Plus, these resources provide a lot of value to your social media audience.
To accurately track these social media conversions, make sure to create conversion goals with your Google Analytics account.
13. Run social media contests
One of the best ways to engage and grow your audience quickly is through a social media contest. After all, who doesn't love to win an awesome prize?
Ideally, offer one of your own products or services as the prize – this way, even if you get fewer participants, they'll be your target audience.
To create a contest, you can find useful tools in my blog post here.
14. Promote your products and services
While you shouldn't make your social profiles just about you, that doesn't mean you can't promote your products and/or services:
Promote any exclusive offers or sales on your social media
Create special offers and discounts specifically for your social media fans (you can use the social media contest tools that I mentioned earlier as they also offer social media coupons)
Share case studies of your work with past or current clients (for example, a short video) and include calls to action to get people to sign up to your services/buy your products to get the same amazing results
15. Leverage LinkedIn for B2B Businesses
If you're in B2B, LinkedIn is an amazing tool for social selling and lead generation – and especially great at actively searching for potential leads and prospects.
Get one of the Pro accounts or the LinkedIn Sales Navigator to search for leads:
You can search for leads based on different relevant factors, such as location, industry, past experience, security level, as well as by company:
16. Leverage social listening
Social listening is a great tool for finding leads and discovering opportunities (among other useful uses). You can look up relevant keywords, your brand name, and your competitors and discover:
People researching products/services like yours
Potential prospects to connect with
People discussing your products/services or your competitors
These are all great opportunities to connect with leads and prospects that might otherwise go to your competitors; read my blog post here to find out all the different ways to use social listening to your advantage, and a useful tool to help.
Search engine optimization for lead generation: free and paid search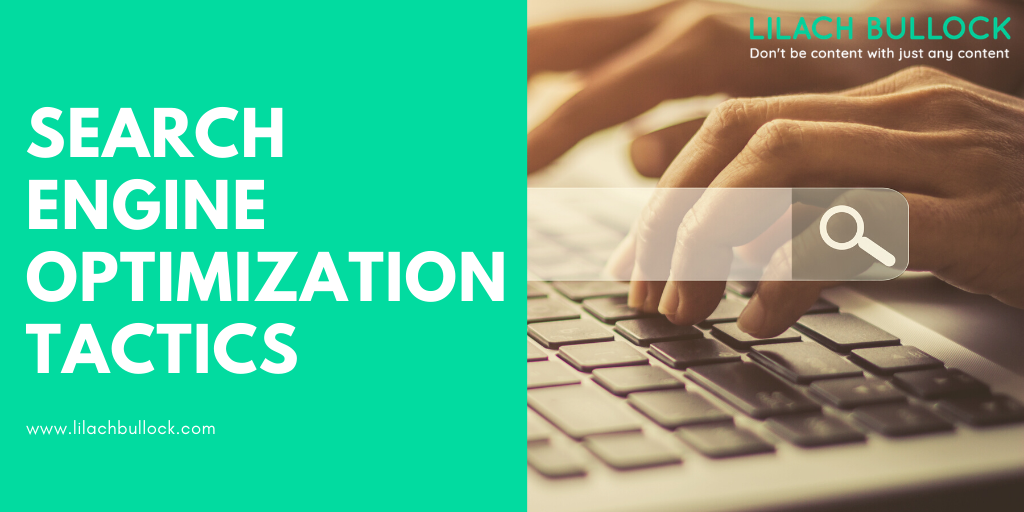 What's better than having leads come to you, on a roll? The best way to achieve this amazing goal is to optimise your website for search engines. Google is the most popular website in the world – there are literally billions of searches made every day. In fact, there are an average of 40k search queries made every second, worldwide.
People use Google to find answers to their questions, to find content, and to discover products and businesses they need (or don't need, but want). So if you can get high up in the right search results (i.e. for the right keywords), you can reach a very large audience and drive more leads as well.
Start by connecting your website to the Google Search Console; it's completely free and it will allow you to monitor your website's performance in google search results.
Here are some SEO tactics to help improve your lead generation:
Leverage keyword research
Optimize your content
Build more backlinks
Use paid search
17. Leverage keyword research
The first step you need to take is to research keywords and find out what long-tail keywords your audience uses. This will allow you to optimise your website and content to target the right keywords; you can use the Moz Keyword Explorerto discover keyword opportunities:
That being said, keyword optimisation is a subject that deserves a much more in-depth look – check my guide to SEO for beginners here.
18. Optimize your content
Once you've got a good list of long-tail keywords, you can use them to optimize your existing and future content. Write content about these topics and use the keywords throughout:
In your page and blog headlines (the closer to the beginning of the title, the better)
In your meta descriptions
As your focus keywords
The titles of the images you upload to your website
Learn more about optimisztion in the SEO guide I linked to earlier.
19. Build more backlinks
One of the main factors contributing to your search engine ranking is the number of mentions on other blogs and website linking back to your website. The bigger the website linking to you, the better for your SEO.
Use various techniques to build more links:
Create valuable resources that people will want to link to
Reach out to relevant bloggers to tell them about your latest and most useful resources
Link to other blogs and high authority websites in your own web content
Guest post on blogs and link to your website in your author bio and in some cases, in the body of the guest post as well
20. Paid Search
If you want to get amazing results quickly, you can always invest in PPC ads (pay per click), which appear at the top of search results:
This can lead a lot of traffic and if you're targeting the right keywords: highly targeted traffic that is ready to buy.
What makes PPC ads such an attractive option is that they work so much faster. That's not to say that you shouldn't optimise your website for search engines – quite the opposite in fact – but organic search takes a long time before you start seeing real results, which makes a great long-term strategy.
If, on the other hand, you want to get results quickly, PPC ads are the way to go – you can create your own Google ad by going here.
Email marketing lead generation tactics
Email marketing is not only notdead, but it is still one of the most effective lead generation and lead nurturing tools businesses have at their disposal.
We've already covered some popular ways of generating leads for your email list in the content marketing section (such as creating niche content downloads and gated content) , but here are a few more email marketing tactics that you need to know about:
Set up marketing automation
Create an ultimate resource
Use exit-intent
21. Set up marketing automation
Once someone signs up for your list, you want to do everything possible to nurture and engage them. And that's where marketing automation comes in.
Using an email marketing tool with marketing automation, you can create so-called drip campaigns, meaning you're sending a series of emails at set intervals, all designed to take the user further down the sales funnel.
These emails will be triggered once a user takes a certain action; for example, if they downloaded a resource, you send them an email with the resource. A few days later, you might send another automatic email, asking the user if they have any other question after reading or using the resource.
Check out this list of marketing automation tools to find the right option for you.
22. Create an ultimate resource
While earlier we talked about creating content downloads for specific pages on your website, it's worth creating a resource that would appeal to a wider audience, which you then promote throughout your website.
It will need to be a highly valuable and informative resource: an e-book, an extensive how to guide, a swipe file, and so on. What's important is that it's something that is relevant to your audience and that it will provide them real value.
Once you've created it, use a tool like Optinmonster to place opt-ins throughout your website: on your page, at top/bottom of your pages, and next to or after a blog post.
23. Use exit-intent
Another cool thing you can do with opt-in forms is to set up exit intent; meaning, whenever someone leaves your website, they will get a message promoting a newsletter, an offer or promotion, or basically anything else the business wants to promote:
This is very useful as it can help you "catch" some leads that would otherwise leave your website and maybe never come back.
You can set up exit intent pops using Optinmonster, Listagram, and Wisepops.
Conversion optimization lead generation tactics
Conversion optimization is the process (and art!) of optimizing your website in order to increase the chances of your visitors taking a specific action, whether it's filling out one of your forms, downloading a resource, buying from you, and so on – it's up to you what action you want them to take.
In order to keep boosting your lead generation and growing your results, follow these tips:
Perform a/b tests
Use live chat
24. Perform A/B tests
Conversion optimization is not a one-off process; it's on-going process that you should keep at consistently in order to keep improving. And at the centre of conversion optimization is testing: testing one small change at a time to see how it affects your conversions.
But first, answer this questions: what actions do you want your visitors to take?
Once you know the answer to that question, start testing:
The position of your opt-in forms throughout your website (quick tip: find out what your website's top performing pages are, and add your form there)
The actual forms: the form fields that need completing, the design, and colours
Your calls to action: try different calls to action to see how they affect your lead generation and conversion optimization
Plus, leverage tools – you can find a list of 10 conversion optimization tools here.
25. Use live chat
Live chat gives you a way to engage your website visitors in real time and ideally, help convince them to buy – especially if it also has website tracking.
For example, SalesIQ allows you to see who is on your website in real-time and what they're doing; this, for one, helps you understand how your visitors act on your website (which will then help you with website conversion optimization), but it also allows you to reach out to your visitors at the right moment.
If someone is looking at your product/service page and checking out the pricing, for example, that might be the right time to reach out to them and ask if they have any questions or if they want any help.
Conclusion
As you can see, there are a multitude of ways to generate leads online; experiment with different tactics, explore all that marketing strategies have to offer and start generating more leads on autopilot, now.
[box type="download"] Need help? Get in touch to see how our consulting services can help you generate more leads that convert now![/box]

Follow Lilach