Follow Lilach
7 Easy Ways to Create Customer-Winning Content
Who doesn't like marketing their business? Well, of course, every novice and pro business person does that! Isn't it? And, among all types of marketing strategies, content marketing is the most attractive one. Customers feel they can really trust this method and find it less suspicious of all. So, if you are into any business and more precisely, if you have an online version of the business, then make sure that there are some of the best content specialists in your office. This is because the whole process of content marketing should be very promising for the e-commerce based businesses. In this blog post, discover 7 easy ways to create customer-winning content.
Content marketing is one of the leading and direct ways to showcase the business in front of customers. So be sure to display high-quality content on the website, with eye-catchy titles and useful descriptions of the products, services, and other special features.
Whatever the scenario might be – should you be a marketing specialist or just a self-employed blogger – the logic remains the same. You need to write in such a way that you attract more and more readers all the time. Wondering how to do that?
Well, I am going to jot down some of the most effective ways to create more customer-winning content. Just have a look….
7 Easy Ways to Create Customer-Winning Content
1. Powerful words do wonders
If you want your content to create an astounding effect on your readers, then don't forget to use various types of operative words in your text. These words will not only create an overall highly-rated content but will also evoke particular emotions in them, whether it is happiness or enthusiasm.
For example, the expression "It is upon you" is highly old fashioned and not applicable in the contemporary times, but instead, the expression "You are the master of your own destiny" has a larger impact on the readership.
Another example refers to title writing – make sure that this one strikes the right note with the reader. Titles like "10 tips for maintaining your health naturally" doesn't look attractive, but instead "10 Killer Strategies to maintain your health naturally" would look genuine and also more effective.
You can use these tested title formulas for your upcoming blog posts. Trust me; this will naturally enhance the people's fascination towards your content. They will also find that the articles are incredibly realistic and thus it will be easier for them to relate to your article.
2. Go for the reviews
One of the most effective ways to entice a huge number of people from different genres towards your content is posting several excellent reviews about various types of products.
It's because by doing so, people will find your writing more attractive as they will surely love to know more about a product before purchasing it. Right? And, with the urge of knowing more and more, they will end up returning to you again and again.
3. Don't make it too long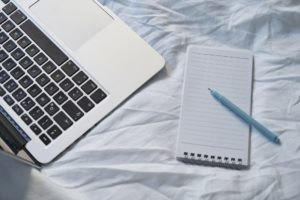 Regardless if you are writing an article for your shopping website or a technical article related to the latest technology, always keep in mind that this should not be excessively long. You have to make sure that your content is concise and you are further mentioning all the necessary information strategically.
There is quite a controversial topic surrounding the ideal maximum and minimum word count limit for a standard article. But it has been noticed that the average Google first page result contains 1,890 words. That means Google prefers In-Depth topical content. But in some cases, where content needs to be succinct and to the point like the one on the services page, it shouldn't be less than 50-100 words.
It's because there is a high chance that people find lengthy articles too dull and end up never coming back to you again. So, always create a great impression with attractive, actionable and to the point content!
4. Interactive texts are excellent
Won't you like to read an interactive article instead of a tedious one that looks like nothing but a Wikipedia page? Well, the answer would certainly be YES!! Right? Well, your readers will like to do the same. It's because they will feel that such an article is very interesting and something they can relate to.
So, whenever you are writing, make sure that you are keeping a captivating factor alive in your article. Also, various kinds of case studies are just astounding by nature! It's because this kind of studies give an enthralling feeling to the readers when they go through such articles.
5. A little bit of controversy is good
Adding some controversy is yet another smart way of tantalizing people with your content and getting a huge number of hits on your website. If you are writing an article on any controversial topic, then there are fair chances that people will comment on your story, share their views and so on.
And as a result, your blog will gain great popularity. But, while you consider this point in writing an article, you should keep one sure thing in mind – there shouldn't be too much negativity in your content.
When you are writing such an article, make sure that you limit the controversial matter up to a certain extent and always be respectful. It's because, if things go the other way round, then it might cause bad publicity for you and affect your image.
6. Upgrade your brand awareness
If you are writing for your brand or any other particular brand, then you should make sure that you are emphasizing the products or the services of the company. You should always prioritize these aspects before other things.
It's because, in such a scenario, people will be browsing through that particular website to know more about the exciting features of the company, especially, what they are selling. So, you need to prioritize that fact in your texts rather than any other thing, so that they can get a crystal clear idea about everything.
7. Don't forget the images
Whenever you are writing an article on any certain topic, make sure that the whole thing is just not full of text all over. It should also contain various relevant images. It's because people have a tendency to lose their interest while going through a post that has no visuals to break it up.
And finally, they end up not reading the whole article. But, when they find individual colourful images popping up amid the article, then it becomes exciting for them to read it. Well, no satisfaction is greater than a visual one!! So, images really work!
Now over to you!! Just make your content charismatic like never before and increase the number of viewers continuously with the points that are mentioned above. I can assure you that if you keep such facts in mind while writing an article for the next publish, then you will undoubtedly see the difference in no time!
About the author:
Clara is the marketing manager at Blurbpoint Media, SEO and digital marketing company. She is passionate in helping small businesses and startups grow online.

Follow Lilach