Hyperlocal marketing may sound like a new buzzword, but unbeknownst to many, this concept is as old as the business itself. And while marketers may have forgotten about this simple method, research continues to show that through location-based data, people can now obtain more information within fingertips, something that allows brands to build a more robust connection with consumers.
Hyperlocal marketing or targeting to customers according to their location has a high probability to help brands supply the immediate needs of their audience. Comprehending how to optimize content for these users provides brands with an exceptional opportunity for success.
What's In It For Your Brand?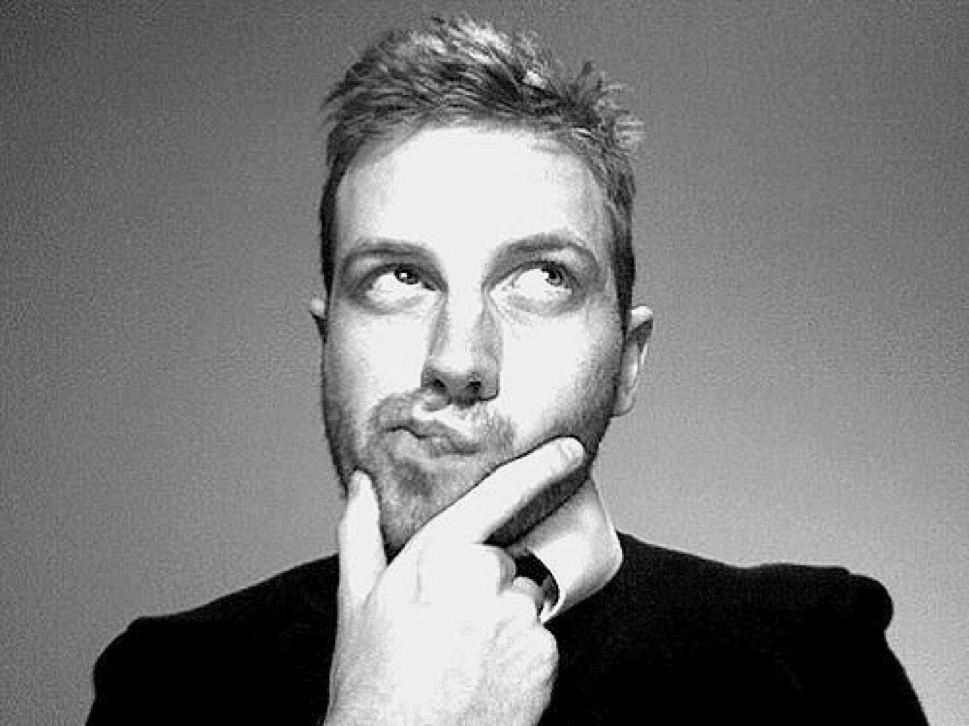 Google is now showing some signs of pushing consumers toward hyperlocal. And just last 2016, Barry Schwartz, a renowned American psychologist reported that there's a noticeable reduction in the number of pages for Google Maps search results which suggest about narrowing down the results to a specific geographic area. And Google wants to serve the users better through personalizing results according to their exact location.
As for brands that didn't prepare for the impending hyperlocal trends, they may experience a considerable drop in both in-person and online traffic. A weak online presence, as you very well know, can harm a brand's visibility and reputation which hinders the growth of the business.
Thus, understanding how hyperlocal marketing works is critical to the success of your business in the near future.
The Art of Hyperlocal Marketing That Yields Results #guestpost
Click To Tweet
So, Why Go Local?
Nowadays, consumers are paying more attention as to how brands communicate with them. They are already fed up with generic messages that don't relate to them on a personal level, so they rely more on local recommendations to look for brands that meet their specific needs.
As a matter fact, 72% of customers trust on local reviews just like how they act in-person recommendations, while 95% of consumers within 18 to 34 age bracket have a higher likelihood to follow brands on social media, which is one of the best avenues to reach a local audience.
Hyperlocal marketing will give your clients the opportunity to tap highly relevant audience base in a manner that fosters affinity and trusts. It's different from other mediums of digital marketing because it places the company as the industry's local expert – something that appeals to consumers who are tired of seeing and hearing insincere and irrelevant marketing messages.
If you're ready to include hyperlocal marketing into your digital marketing arsenals, read the following guidelines below. They are proven hyper-local marketing methodologies that you can harness for your business.
Master the Basics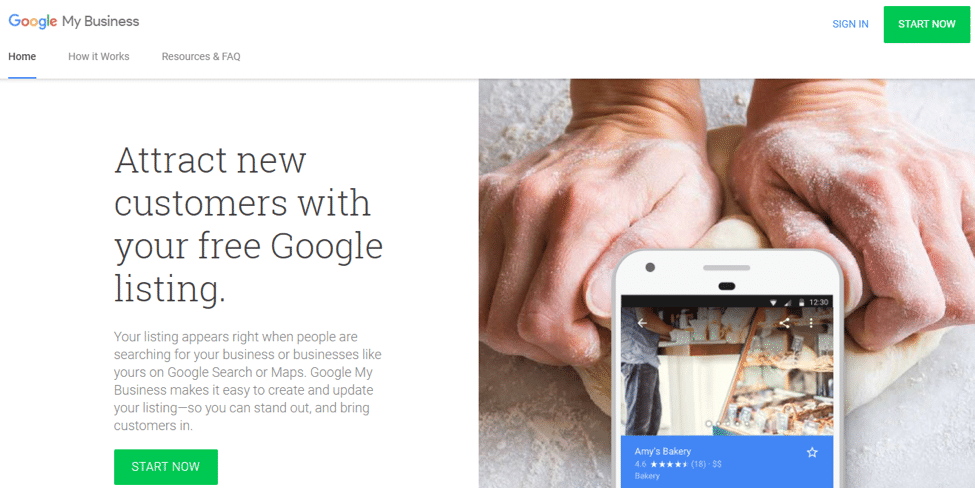 You need to make sure that your Google My Business is optimized and ready so that your marketing strategy will succeed. Fill out every field that is relevant to your business. See to it that your page has appealing and high-quality pictures, and verify that your business lies in correct categories within Google.
Take heed that every element added in your Google My Business page can furnish necessary signals to assist with audience targeting and hyperlocal ranking. Your Google profile will also determine how your business will appear on the local 3-pack, so any mitigation that invigorates the appeal of your organization's page is helpful.
You can also encourage your former and satisfied customers to leave comments or reviews to augment the reputation of your business and leverage its position within the Google 3-pack.
Focus on Your City and Its Interests
Create and develop localized contents for your website that will catch the interest of people in your area. For example, if you run a restaurant in San Mateo, your site should focus on food-related issues in the area rather than giving out general information that would interest people everywhere.
You can also create content thatfocusess on local points of interest such as destinations and landmarks that people might use when exploring the area. In Washington, D.C., for example, people might look for "restaurants that are near to White House." It can augment your geotargeting methods and helps your business sound appealing to those individuals who are searching around for a particular area.
The Art of Hyperlocal Marketing That Yields Results #guestpost
Click To Tweet
Create Individual Local Landing Pages if You Have Multiple Locations
You will need to have a local landing page for each of your destinations if you want to maximize your visibility in search engines. It will allow you to develop content that is more personalized for customers in a particular area as well as optimize the content for each place.
Use keywords that correlate to your location, such as your ZIP code or the name of your city. You can also do a keyword research to find out which words are applicable and most beneficial to your business. The optimization of your local landing pages for these keywords will help draw in more traffic.
Incorporate Structured Data Markup That Correlates to Your Business on Your Content Pages
You may want to consider implementing a structured data markup (schema markup) on your website pages where appropriate, to provide Google with as many information about your business as possible. Using a structured data markup allows you to accurately establish various business attributes such as address, phone numbers, business type, hours, latitude and longitude and more.
Although Google may be able to obtain this information by just crawling your content, doing so may involve some degree of guesswork. With the use of a structured data markup, you eliminate that guesswork and make it clear to Google on what exactly are the pieces of information enter on your page.
Also, appearing for relevant queries becomes easier for your business. Note that on both the local 3-pack and Google Maps, users can filter questions according to hours of operation. Thus you need to define your business hours with markup to make sure that you're qualified to appear in these filtered results.
If you have multiple locations, tag each location with the appropriate markup to make sure that potential clients will find your location that is nearest to them.
The Art of Hyperlocal Marketing That Yields Results #guestpost
Click To Tweet
Track Your Progress on a Local Level
You need to track your progress within the right location once you begin optimizing your content for hyperlocal targeting. It will mean monitoring the local results pages on a search engine that serve in your area. For example, when you just want to rank for the keyword in the Springfield, Illinois area, it will do you little good to monitor ranks and clicks for "Italian restaurants near me" on a national scale.
What you can do instead is to track your keyword rankings at your preferred location. The closer you get to the exact location of your business, the more accurate your information will be. You can use this kind of data to obtain insight into your target audience's online local search experience. You can also use this insight as a guide for your strategy as you move forward.
Advertise Only to Potential Clients
Geotargeting can focus your social ads and paid search so you can reach users within a particular geographic region. Choosing a reasonable parameter around your business means you are only reaching audiences who are close or within the vicinity of your business.
Utilize Local Hashtags
Using geotags and hashtags is another excellent hyperlocal marketing practice to communicate with other users in their communities. These tags are great mediums to connect with your local target audience. For instance, food lovers in Baltimore use #BmoreLoveFoods, if you're a chef, restaurant owner or caterer in that area, you can use a hashtag to your social feeds to participate in a local conversation.
You can also use geotags to personalize communications. It allows the users to share on their followers their exact location. You can screen through content for posts that aligns with your business and culture, and engage those consumers with likes or thoughtful comments through discovering the conversations linked to geotags near your business.
Solicit Reviews From Happy Customers
Seeking positive reviews from happy customers is free. Review sites like Google Reviews, Yelp, and Angie's List are the key elements of your local marketing efforts. Business owners must encourage customers to leave reviews to take full advantage of these review sites. Apart from your friends and family, local people are one of the most reliable sources for reviews.
According to a recent study, 62.7 % of consumers believe that a local business must have valuable reviews, so you work hard to get a feasible review. Focus on giving excellent customer service, and tell your customers that it will help if they will give a positive review for your efforts.
Experiment With Geofencing
Geo-fencing allows your business to communicate with existing customers or potential customers according to their nearness to your location. Through beacons, you can convey text messages to people who are near to your location.
For instance, you can send text messages to users who are within 200 feet of your store about a discount code or lunch specials to people who are walking past your restaurant between 11:00 am and 3:00 pm. The message will pop up on the customer's phone when he or she enters the classified geographical area.
Using beacons will require some technical know-how and hardware, but many marketing pros see this technology as the hyperlocal marketing's future.
Get Involvement In Your Community
Online marketing tools are definitely helpful. However, there's no substitute for authentic community engagement. You can volunteer, sit on boards or sponsor a little league team. When you're involved in the community, it will show and will reflect back to your business in a positive way. And it's something that goes beyond good PR practices and marketing.
The Art of Hyperlocal Marketing That Yields Results #guestpost
Click To Tweet
What Are the Latest Trends to Watch Out?
Local search marketing companies perform a notable scale of hyperlocal marketing due to certain trends in 2017. Business sectors, both SMB and large scales, now realize that it requires a different approach to target millennials while using other channels and messages for people in the most predominate generational marketing segment.
Experts who provide local online advertising services are now taking a new approach to meet the unique demands of businesses satisfactorily.
Mobile Marketing – While the number of people conducting searches with hyperlocal intent is increasing, mobile use is growing more than ever too. SMEs are not obliged to embrace every medium of digital media, but they need to be savvy when it comes to digital marketing which includes hyperlocal marketing. Ultimately, you'll get the opportunity to engage with consumers regardless of the generation.
Current Customers – Apart from spending lots of time and effort in targeting millennials, you also need to pay attention to your existing customers. Through the use of hyperlocal marketing, you'll be able to keep your current customers, make them feel more valued and encourage them to engage more with your brand.
Customer-Centric Marketing – Customer-centric marketing is another area that experiences a continuous exponential growth. The goal of this method is to focus on operations through some things such as places, prices, promotions, and products or services using the appropriate strategies to reach different generations.
Takeaway: The art of hyperlocal marketing
Hyperlocal search is now a growing medium for a local search and rises to a prominent position in the minds of consumers and search engines. Incorporating these tips into your local strategy will inaugurate your brand strongly within this niche and puts your business on a good platform.
About the author
Patrick Panuncillon is a digital marketer by profession and the heart and brain of LinkVista Digital Inc., a startup that offers various services in digital marketing, contact support, and web design and development. He is also a seasoned writer and contributor for different blog sites and loves to write just about anything related to his expertise. Patrick is also a free-spirited spirit and loves to go camping whenever his time permits. You may connect with Patrick on LinkedIn.