If you're looking to monetize your knowledge online, one of the best options is to share that knowledge via online courses. Whatever your niche is, there's bound to be an audience interested in learning more and developing their own skills. In this post, I'll share with you 5 of the best tools for online course creation that will help you turn your passion and knowledge into a profitable business.
Why create a course?
The Internet offers anyone with a computer the chance to learn more about whatever subject they want from the comfort of their home. This is evidenced by the sheer amount of online courses that are available and the continued growth of this industry. The online learning industry has been constantly evolving – year by year, the revenue generated by online courses has been steadily growing, turning it into a business worth over $100 billion.
Online courses offer a lot of flexibility, they are affordable and you can take them from the comfort of your own home – so long as there's a thirst for learning, there will be a need for online courses.
So, if you have the necessary know-how and experience, you can start monetizing as well by creating your own course and selling it online either by course or as a membership site. And, thankfully, there are plenty of amazing tools out there that can help you create the best possible online courses, with beautiful and engaging designs. Here are some of the best:
5 Best course creation tools for monetizing your knowledge online via @lilachbullock
Click To Tweet
Kajabi is probably my favourite course creation tool as it has a full suite of features to help you not only create your courses but also to properly market them, capture leads and basically any feature you would need from a tool from start to finish.
This is very useful as switching between multiple tools can be inefficient and unproductive, not to mention it can cost you more in the end.
With Kajabi, you can create an online course, a membership site, training portals, online coaching groups, and generally sell all kinds of digital products. You can also create landing pages, create offers and promotions, handle your email marketing, add a blog to your website and collect payments.
In terms of course creation, it's very easy to get started even with no experience. They offer a multitude of themes and templates to choose from and you can also fully customise your creations with advanced customization features.
Another important thing to mention is that the courses are optimised for all kinds of devices, mobile or desktop, so your audience can watch them anywhere they please.
What makes Kajabi great, as I mentioned earlier, is that you won't be needing any other tools to promote and market your product, such as email marketing tools, lead capture tools and more.
5 Best course creation tools for monetizing your knowledge online @kajabi via @lilachbullock
Click To Tweet
Teachable is an online course creation course for anyone to use, no matter what their design and coding experience are.
Teachable have recently added a powerful course page editor, which is quite easy to use but if you want to make more advanced customizations, you will need to use their advanced HMTL/CSS editor.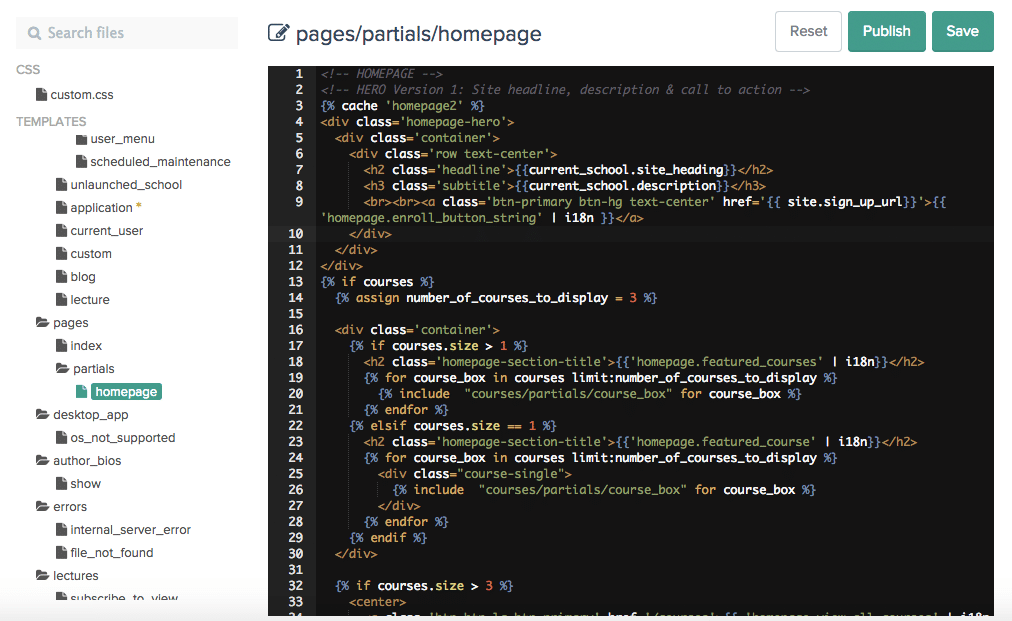 You can also use Teachable to create engaging multimedia lectures that can include all kinds of media, such as video and image, text and PDF files which you can upload directly from your Dropbox and Box accounts.
Teachable offers some marketing features as well, such as coupons and promotions, the ability to create your own affiliate program and creating landing pages. Their third-party integrations allow you to connect your account to MailChimp, Ontraport, Infusionsoft, Mixpanel and more.
5 Best course creation tools for monetizing your knowledge online @teachable via @lilachbullock
Click To Tweet
With Thinkific you can start your first online course or launch your site in minutes.
If you have any courses already, they can be imported easily with Thinkific. Otherwise, you can build your own rich multimedia courses using video and audio, text and PDF files, HTML, voice over slide presentations, as well as quizzes and surveys. They also provide a tool to easily add your voice over a slide presentation, including PowerPoint and Keynote.
When it comes to design and customization, you can use your own branding, create custom domains and use their advanced CSS/HTML editing tool to take complete control of your website.
In terms of other features, you can set up drip release to release your content over time, create coupons and other promotions, and set up multiple payment options via Stripe or PayPal.
5 Best course creation tools for monetizing your knowledge online @thinkific via @lilachbullock
Click To Tweet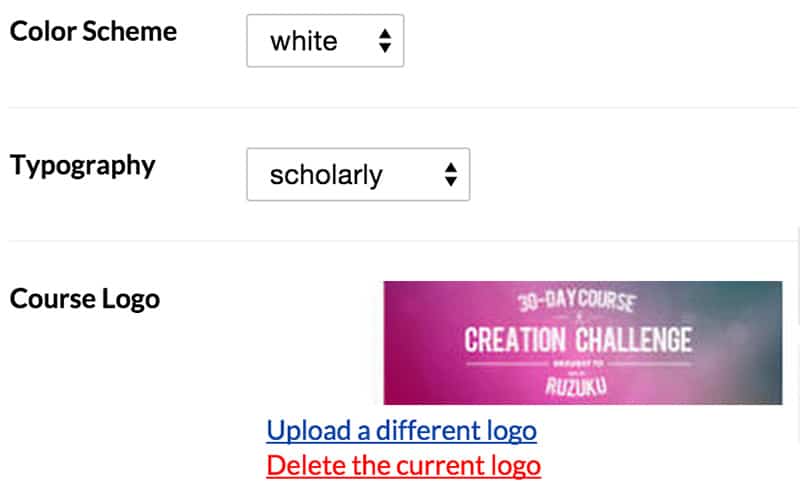 Ruzuku is a tool designed for creating as well as managing online courses.
Creating a course is very easy to do and can take minutes once you have the text, videos and PDFs you want to include.
Their course designer, although easy to use, is not as complex as some of the other tools, but at the same time, Ruzuku is also cheaper than them. It would be better suited as back-end for online courses and digital products.
For payment options, you can set up your courses for subscriptions or alternatively, as single payments, by using their own cart or by integrating with your Infusionsoft or Shopping Cart accounts. It also integrates with Stripe and PayPal for payment methods and with MailChimp in order to promote your online courses to your email list.
5 Best course creation tools for monetizing your knowledge online @ruzuku via @lilachbullock
Click To Tweet
Zippy Courses have been working on "the next generation of Zippy courses" in order to create an all-in-one tool for creating and selling online courses. You can get an invite by going to their website and entering some information and you're good to start trying out this new version.
Their course builder is very easy to use – basically, there's a lot of dragging and dropping involved, once you've uploaded the content you want to include in your course. You will also be able to continue to edit and amend your course at any time.
One cool thing about Zippy Courses is that you can set up different access tiers for your courses and basically sell the same course with multiple tiers at different prices.
Like some of the other tools, with Zippy Courses you can also drip your content so that your students get new content as they go through your course, rather than all at once.
5 Best course creation tools for monetizing your knowledge online via @lilachbullock
Click To Tweet
Conclusion
There are some great tools available to choose from if you want to start creating your own online courses, or maybe even your own online school. The tools in this list are all quite easy to use and design a course, although if you want to take your designs to the next level, you would need to venture into CSS/HTML territory and bring out your coding skills. I would recommend Kajabi, though, as they have an impressive selection of templates for course design and they provide all the necessary tools to market your courses and get more leads.