Does a positive mindset lead to a more successful business?
I am 'positive' most people reading this have waded through countless articles extolling the benefits of how a positive mindset is key in making a business more successful. But how does one obtain a positive mindset? It can be difficult as we all go through our daily routines and stresses of life.
In this article, I will share some of my personal tips with you of how I maintain mine….. Most of the time. Hey! Nobody is perfect.
Positive mindset; positive business?
Bed head or bird song?
Do you drag yourself out of bed in the morning dreading the day ahead?
Beginning the day with a positive mindest and focusing on the positive aspects of your life will obviously help you to have a positive day. I have now started to give myself time in the morning to read a positive book (Happy by Darren Brown at the moment) or a few minutes of meditation and quiet calm before taking on the day ahead. I concentrate on my breathing. We can change how we feel using our breath! Good eh? I also focus my mind to remind myself of the things I have in my life rather than what I do not; My Daughter, Hubby, Cats, family and close friends. It just frames my thoughts in a positive way to start the day. I feel a good routine in the morning is vital to starting the day well. Also helps to get enough sleep too. 😉
Starting the day the good way via @lilachbullock #positivethinking #mindset
Click To Tweet
Exercise those Demons.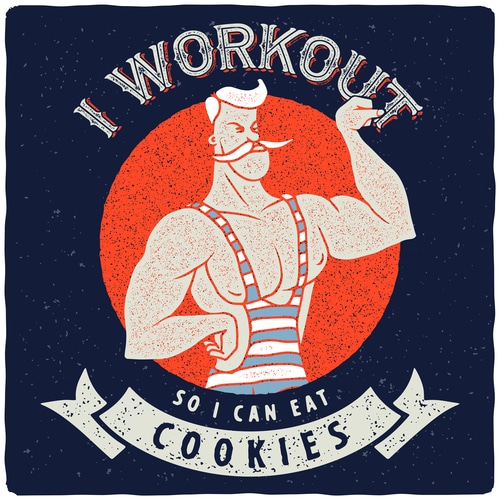 I have finally decided to embark on a get fit regime since the excess and fun of the festive period. This does not come easy for me I can assure you.
But after just 4 weeks I have noticed the difference. I also feel more positive. I know this can be difficult to fit into a busy day but with the right planning and prioritising of commitments, it can be done. I try to exercise in the morning following my morning routine, but if this is not possible for you, any time during the day is better than nothing. A walk around the block listening to your favourite music if you can't make it to a gym is also good.
I have found getting fitter has improved my positive mindset (must be all those positive chemicals in my bloodstream my personal trainer keeps going on about while he makes me lift that bloody tractor tyre)!!!
Positivity blanket
Surround yourself with positive people. I have, throughout my personal and business life, had dealings with all types of people, some negative some positive. I now try and only surround myself with positive people. This is not always easy I know. It makes sense that if you surround yourself with people who only focus on negativity this will permeate its way into you too. It is often stated that people have a similar level of income, health and lifestyle as the 5 people they spend most of their time with…
Hide like a Rhino
It's unrealistic to think we can all go through life skipping through the Tulips whistling our favourite tune, I can't whistle for a start, we will all have to face rejection at some point in our lives. Don't let rejection stop you from achieving what you want to achieve. I have had plenty of rejections in my life but I dust myself down, refocus on my goals and the belief in myself, and forge ahead. As a great philosopher once said…
"You, me, or nobody is gonna hit as hard as life. But it ain't about how hard you hit. It's about how hard you can get hit and keep moving forward; How much you can take and keep moving forward. That's how winning is done"
Ok. Maybe not a great philosopher, but who is going to argue with Rocky Balboa?
'It's about how hard you can get hit and keep moving forward' via @lilachbullock #RockyBalboa
Click To Tweet
Pay it forward
If we are completely honest we all spend far too much time thinking about ourselves. We live in a world in which time seems to fly by and everybody spends most of their time tied to some form of technology (guilty as charged) Take some time out to make an impact on somebody else once a day. This could be as little as a smile or a Good morning. When I go shopping in Milton Keynes (too often my husband says) I always stop and chat to a young lad who has unfortunately fallen on hard times and lives on the street. I usually buy him a few sandwiches and find out how he is getting on. This is not much I know that, but he appreciates this, and it also makes sure that it keeps my focus on the things I am fortunate to have in life.
STOP!
To maintain a positive mindset it is imperative that you take a break. Everybody needs to take time out to recharge those batteries. It is very easy to get stuck behind the desk if you are working on a project for a client, without taking any time to stop and rest. I am as guilty as anybody of this. I now make sure that I give myself time outs during the day. This could be for a few minutes or an hour. By taking a step back, having a break, and starting again has made me more productive. Also, make sure you take time out with the family and a break from all technology so you are able to reconnect. When we go out for a family meal or with close friends all mobile phones go in the middle of the table and the first to pick theirs up (and it hasn't rung) pays the tip. I haven't paid a tip yet!
Positive #mindset, positive business? via @lilachbullock #positivethinking
Click To Tweet
Not yesterday, Not tomorrow, Now.
Live in the moment. This very moment now! As you are hopefully reading this post. Try not to get bogged down with an imagined negative feeling of what is ahead or dwell on something that annoyed you for a split second yesterday or 15 minutes ago. Try to focus on the now. Most likely all the other stuff that came before and is ahead is never as bad as we imagine it to be.
This is a very simple theory on attitude and behaviour.
My attitude (affects) My behaviour (affects) Your attitude (affects) Your behaviour.
I find this a useful touchstone when I need to give myself a gentle reminder to keep myself on track. Very simple but highly effective. We all have the ability to choose an attitude and how we respond to a situation.
So there you have 7 of my tips that I am currently using to improve my positive mindset. All easy to do and remember the smallest change can make the biggest impact.
It's the start of a New year and most people have already set themselves different targets and goals to achieve during the year, either personal or business, I know I have. Just be mindful to not set goals that are too overwhelming. Break them down into smaller more attainable chunks and, I appreciate this is a cliché, but take each day as it comes….
So what goals have you set yourself this year be it personal or business? If you have set yourself any goals for this year are you using any of these tips? If so, are you getting the results you want?
Do let me know and please share 🙂