Promo codes are a no-brainer for both small and large businesses – they encourage customers to shop when they otherwise wouldn't and are easy to share on the internet.
If you've never advertised with a promo code and would like to get started the right way, read on to find out how to use promo codes to their full potential.
What Are Promo Codes and How Do They Work?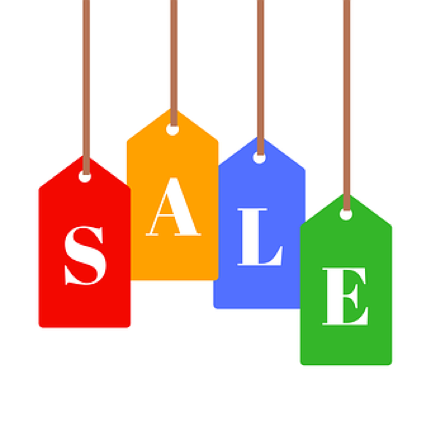 A promo code, also known as discount code or coupon code, is comprised of numbers and letters. Once a code is generated and dispersed to consumers, they can apply it to their order while shopping online.
Depending on how you want to create the deals, a code might offer a specific dollar amount off or a percentage off of a customer's total amount spent.
What Are the Different Types of Codes?
When it comes to utilizing discount codes, it is important to understand the different types. There are three types that you should be aware of. They include:
Private
Public
Restricted
Private
Private codes are used to target a specific group of people. For example, if you want to attract new customers, you might offer something special for first-time users. If you want to reward loyal customers, you might highlight new upcoming opportunities. This type is useful if you have certain audience groups you want to appeal to.
Public
Public codes are geared toward the general population. Anyone can view and use them. Companies often use this type to motivate past shoppers to visit the site again or to generate new sales with new customers. This type reaches the most amount of people, but in a less focused way.
Restricted
Unlike private and public codes that are targeted towards multiple users, restricted codes are designed for one specific user at a time.
Another important distinction is that they can only be used once. Restricted codes are given to someone for a specific reason. If your company wants to reward a customer for their loyalty or apologize for a shipping issue, then a one-time, restricted code is a simple and effective solution.
We recommend that you use a combination of all three of these types in your promotional marketing strategy.
Other Benefits
That is a basic overview of this type of marketing tactic and how it works for the customer. On your side of things, you should see an increase in online sales and revenue. When you use them for your marketing efforts, you will also see other benefits.
They Work Well with New and Old Customers
Companies love to use promo codes because they work well for both new customers and old customers. They are effective at enticing new customers to try out your product. If they get a discount for being a first-time user, they perceive a lower risk. Older customers love it too. It keeps them coming back to find good deals on products they already like.
Use Them to Track Your Marketing Efforts
Promo codes are also a great way to track your marketing efforts. You can track:
How many customers used the code
When they used the code
If they clicked on the links that you provided
That helps you improve your marketing strategy and deliver even better promo codes the next time around.
Conclusion
Now that you understand the power behind these little codes, you can make them work to your advantage in the world of e-commerce.