Praise
See for yourself what some of my amazing clients have to say!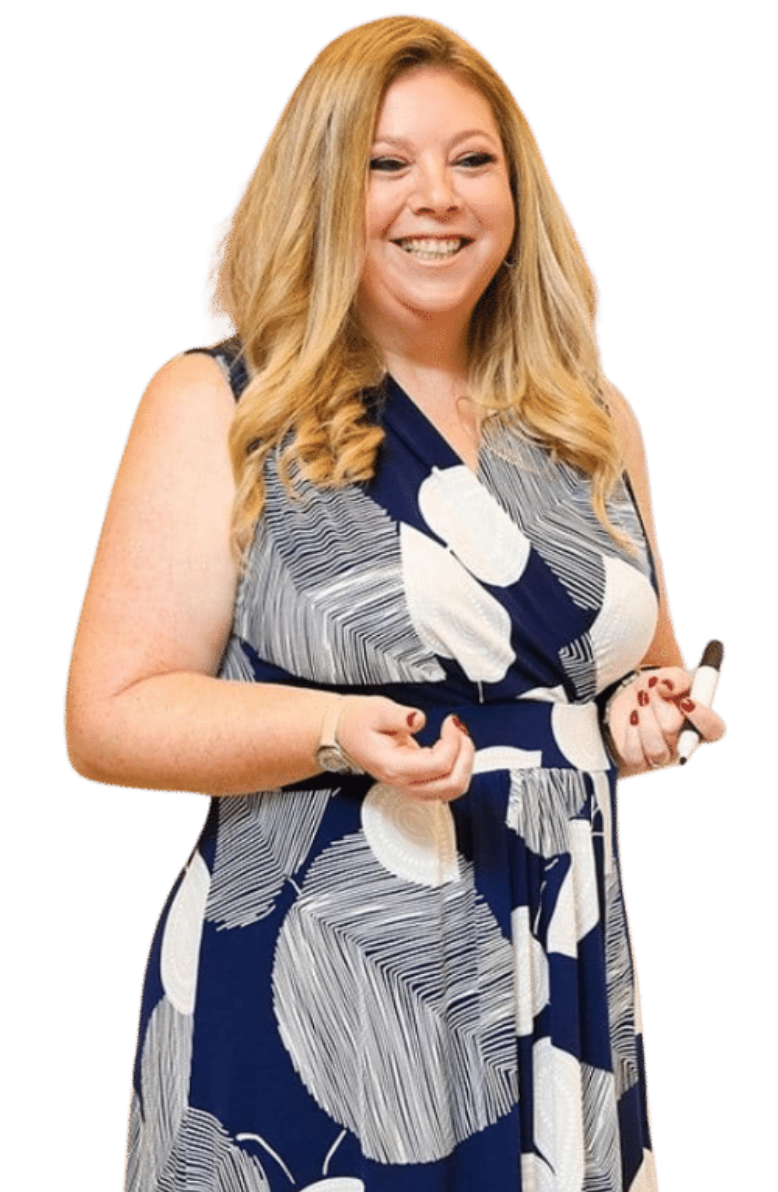 Featured In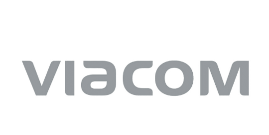 If you're serious about creating and scaling a business, Lilach's Magnificent Mindset and Marketing Programme is everything you need. It's the perfect combination of outstanding resources to build solid foundations and expert guidance from Lilach herself. She shows up, guides, advises, challenges and best of all, tells you what you need to know but might not want to hear! There is no fluff and no sugar coating. Lilach openly shares her expertise and what it really takes to achieve your dreams,. She can do that because she gets it, has been there, done it, achieved it and learnt the lessons. To have access to an entrepreneur of Lilach's calibre in this way is so valuable. The quality of the programme materials and training is market leading and that alone is worth the investment. Lilach is warm, down to earth, motivating and supportive. I wholeheartedly encourage you to invest in yourself by putting your faith in Lilach. She is a business game changer.
I'm so glad I took the plunge and started the Magnificent & Marketing programme.
Lilach won me over with how she is so forthright with her opinions and her advice. She's been in this business for over 20 years and it's so incredibly valuable to have her input on my key business decisions.
She gives freely of her expertise and knowledge, even when she is running her free Masterclass events!
Lilach's coaching sessions and access to her has been incredible and the program that she has created is packed with top-notch content. Having all I need to make my business flourish all in one place is very valuable to me because I don't have time to mess around searching out each problem I encounter. In the Magnificent Mindset and Marketing programme, I don't have to, Lilach has done it all for me.
If you are not satisfied with how your business is progressing, I highly recommend you have a chat with Lilach. It's free and it may just change your life.
My partner, Lior and I had a startup consultation call with Lilach just a couple weeks ago. We had started an Instagram marketing agency and although we knew Instagram marketing, we were lacking some good business direction and a plan to make our business sustainable over the long term. After having the call with Lilach, we completely changed our business around. She provided such useful insights from someone who had a lot more experience than us doing what we were doing. Everything she told us was so on point, and you can tell that she really understands the market that she consults in. Furthermore, she gave us incredible advice as to where we could/should take our business over the next months/years, which I believe will be the real game-changer for our business. If you're on the fence for whatever reason to meet with Lilach, just know that both my partner and I felt the meeting with her was priceless!!! Highly recommend anyone who needs some help boosting their business off the ground.
Lilach has an incredible talent for identifying how a company uncover and effectively target its customers. When working with tech companies, regardless of scale, she is quick to highlight where a brand may be able to extend its reach. Lilach also boasts exceptional experience in both internet marketing and social media marketing, though quick to dismiss the "celebrity" status in favour of a personable and fun attitude. Her professionalism and results are twinned with a genuine interest in people and motivations, there's never a dull moment!
Rob King
Lilach has been instrumental in helping us grow our business and audience in an organic way. Her advice, tips and recommendations were spot in in guiding us through the tumultuous waters of social media and website development.
Big Awards
Lilach helps you cut through what's really going on and brings practical ideas and approaches to life. There's something about her candour that makes you feel supported and challenged to do your best…..the stuff you really need from a coach.
I have had the pleasure of working with Lilach over the past five years. She has that bit of magic about her which inspires and includes others, she's very focused, bright and great fun to be with. She has inspired me and I would highly recommend her to anyone on both a personal and professional basis. Look forward to working together more in the future!
Lilach was like a breath of fresh air. Our sessions together were extremely helpful not to mention invaluable as well as being great fun. We are now much more focused and our business has improved dramatically as a result.

Lilach really knows her stuff with online marketing, not just the technical nuts and bolts but also the mindset and psychology of both the target market and her client. A very short session with her has helped me to get much clearer on my online strategy, so I now know my next set of actions, and I know how to measure to see what really gets results.
Definitely recommend a session with Lilach to get your online strategy on track.
Andrew Horder
I was ready to give up and throw in the towel. I had resigned myself to the fact that I was stuck and nothing was going to change. I was going to have to continue in the job that no longer got me excited. I came across Lilach in one of the Facebook groups I was a part of and I am so glad I did. Lilach has helped me take my business farther in the couple of months I've been working with her than my previous business coaches had in a year and a half.
She has helped me lay the foundation for my business and I'm beginning to reap the rewards of the hard work I have put in. She will not sugar-coat her words nor tell you what you want to hear. She speaks with the truth. This was tough for me at first, but it was exactly what I needed. With Lilach's prodding and calling me out, I have become clearer in the transformation that I take my clients through. She took me through the process of digging deep in my message and how I can help my dream client. After just two months of working with her, I am a completely different person- more confident, assertive, and capable.
If you are feeling stuck or ready to level up your business, I highly recommend working with Lilach. She will continue to work with you until you are where you want to be in your business.
Lilach is an amazing business strategist and coach. When you have a difficult time explaining your vision, or if you're not sure where to start, Lilach has the ability to jump into your world and help you get your message out there in a way that resonates with your target market on all levels. The biggest problems I faced was that I didn't have a big budget for marketing and sales. I was really good at the technical side, but needed guidance in effectively selling and pricing my services. She helped me to understand my business and implement strategies that have made an invaluable impact on both my business growth and mindset. Within three months of working with Lilach, I had successfully tripled my revenue and I am now on track for even greater success over the next year. Her insight and guidance has been massively instrumental in the success that I've seen so far and I would recommend the Magnificent Marketing and Mindset Programme unreservedly.
Lilach is the most incredible business coach. She has immense experience in building business' and uses her success to coach business owners to create clear goals and confidence. I strongly recommend working with Lilach.
If you are feeling stuck or overwhelmed or your business has stagnated then read on. In business, it can be hard to work on our business. Our mindset, skillset and clarity can hold us back.
Lilach is my mirror but I'm not looking for compliments and I don't want to be the fairest in the land. I want reality, a clear big vision, a path to get there and focus. The Magnificent Mindset program gives me that and more.
Halfway into the program and I have much more clarity and purpose beyond the now. I have been challenged to say no more and question everything I am saying yes to. I am prioritising myself and creating good habits. It's a journey but change and growth starts with a decision, self-belief and clear steps to get there. Success requires good habits, clarity and accountability.
Do not work with Lilach if you are not ready to change, blame others or are looking for an ego boost. Be prepared to be challenged on many levels. I can't wait to continue to see results and keep growing along with achieving and surpassing my goals.
I cant thank you enough. I'm so glad I am in your program, and you are my mentor.
It's so amazing how engaging you are with your students and mentees, and I cant thank you enough about how much of a transformation you have had in my life.
I can gladly tell anyone, go for it guys! She is the one who will always be upfront with you, and she is your mentor, she will push you, and that push is required by such a mentor. I'm so lucky to have you in my life, Lilach. Thank you ????
I followed and checked out many gurus before choosing Lilach. I have been happy with my decision. If your goal is truly to grow and scale, this is the place for you.
Whether you are just starting out or looking to grow Lilach is the perfect coach to lead you to success.
Where could I possibly start to describe the profound effect Lilach and her program has had on my life and business! I took a massive leap of faith as a mom and single-income household to follow my dreams and start a business a few months ago. I've been freelancing for the better part of 15 years and wasn't confident I could sustain my family, let alone thrive in this new endeavor.
To say that I was plagued by doubt and lack of confidence would be a massive understatement. When I joined the program and had my initial strategy call with Lilach, I will never forget her saying to me, "You can do this, I believe in you, you're remarkably talented and I promise that in a few months time you won't believe how far you've come!" I was struck by her genuine warmth, her belief in me, and against my greatest fear, I invested in her program- a massive financial commitment to me at the time!
It turns out Lilach's predictions were spot on! In just over two months, Lilach has helped me to overcome so many mindset blocks, taught me strategies and tactics to implement on my business, and took the time to dive deep into my process, help me iron out kinks, and focus on the things I
needed to move my business forward quickly and help me gain confidence. Not only that, I've been able to 5x my investment in her program already!
I can't even believe I'm the same person I was just two months ago – and I'm so excited to continue the program and see what else I'm capable of.
Thank you Lilach! You've changed my whole life.
Lilach has literally transformed my business (and me!). When I came to Lilach I had been swimming in my business for nearly four years, feeling quite confident with who I am and what I do, but unable to express that in a way that was marketable and profitable. In literally one session, Lilach was able to shine a light on so many of my blindspots and then subsequently guide me to create an action plan that would lead me to become unstoppable. It has not only been a pleasure working with Lilach, it's been a grace of God that I found her.
Lilach has literally transformed my business (and me!). When I came to Lilach I had been swimming in my business for nearly four years, feeling quite confident with who I am and what I do, but unable to express that in a way that was marketable and profitable. In literally one session, Lilach was able to shine a light on so many of my blindspots and then subsequently guide me to create an action plan that would lead me to become unstoppable. It has not only been a pleasure working with Lilach, it's been a grace of God that I found her.
I connected with Lilach instantly, after years of bombardment by people selling this type of service, there's something about the way Lilach speaks and works that resonates deeply with me.
She brings the entrepreneurial, commercial focus essential to grow a business with lots of empathy, great listening and clarity about how to move forward.
Lilach helped draw out my niche and gradually shift from doing too much and distraction into razor sharp focus, with a passion for money making and success, while delivering great value at the core of my strategy. She's also got the tech ideas to bring it to life. I'm very curious and excited how my business will grow with her guidance.
Lilach was speaking at a conference when I first met her, even then she was head and shoulders above others in her field, an expert in every sense of the word.
Fast forward 10 years and I'm struggling to position my new company. Having spoken to several experienced and knowledgeable coaches, none of them were able to get under the skin of my business and offer the guidance I was looking for.
Then serendipity struck when I read a blog by Lilach and realised she was running mentoring programmes, so I reached out to learn more.
It was obvious from our initial strategy call Lilach 'got it'. She immediately understood my concerns and knew what was required for me and my business to improve.
We're nearing the end of the program, and I can honestly say my life and business have completely changed for the better. She'll challenge you, it can be tough and Lilach's not inexpensive – but the cost of not working with Lilach is far greater.
There are a lot of people out there claiming to know about SEO, social media marketing and how to promote websites. I went through about 12 until connecting with Lilach. She is by far the most qualified and helpful
I was looking for help with my blog site and looking for someone to let me into the tips and tricks of how to get more site traffic. Lilach is as advertised. She is professional and patient. And above all very easy to talk to and willing to share. These traits are rare today.
Lilach quickly took me to a higher level of understanding how sites work and how to get the most out of mine. I am grateful for her energy and willingness to show an old dog new tricks.
Hi, I'm Deepanjali, and I'm the Founder of a digital agency called Philia Solutions. I would like to share my journey with Lilach and her Magnificent Marketing and Mindset Program.
Just a few months back. I was really struggling with my business and my personal life. And that's when I started attending Lilach's Marketing and Mindset round table. And in one of the roundtables, I discussed my problems and I asked for a solution.
That's when Lilach told me to consider investing in my business. I really found her advice to be beneficial. That's when I decided to go for her program, it's been two months now in her program. And I find her program very well structured and organized. It helped me lay strong foundations for my business. And I would say that the program is not just about, working on your business. It's also about working on yourself, your mindset. I would say that through her group sessions, she really motivated me. She guided me, helped me, and gave me the right direction at the right time, which is very much important in any business. So I would really recommend Lilach as she's this, bright shining star for me, who gave me direction, who guided me when I really felt lost in my business and in my life.
So I really want to thank you Lilach for everything that you have done for me for changing my life for good. And I wish you all the luck and love in your, mission to help millions of entrepreneurs. Thank you for everything.
Lilach is an expert but so willing to share her expertise. We wouldn't be where we are today without her friendly and useful advise and support.
Jordan Walsh